Added Friday 04 February 2022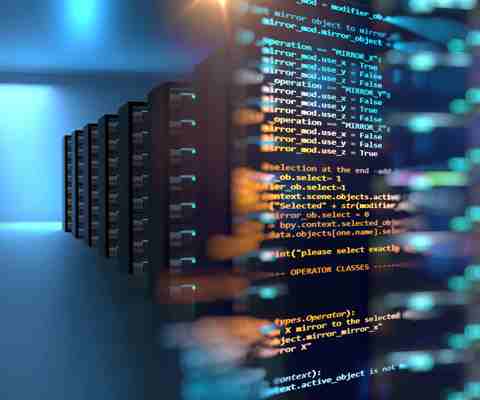 Today's businesses are data-driven but most don't, or can't fully exploit the value. From lack of access to a range of types and locations to complexities around integration, there are lots of reasons organisations can't capitalise on the data they hold. With a data fabric, business users and data scientists can access trusted data faster for their applications, analytics, AI and machine learning models, and business process automation, helping to improve decision making and drive digital transformation. Technical teams can use a data fabric to radically simplify data management and governance in complex hybrid and multi-cloud data landscapes while significantly reducing costs and risk.
So what is a Data Fabric?
Data fabric is an architecture that simplifies data management across hybrid and multi-cloud landscapes. It optimises access to distributed data through intelligent automation and orchestration to transform data governance, compliance, and integration processes.
Working across all deployment platforms it integrates and unifies data, cutting through data volume and complexity to deliver an in-depth, wide-ranging view of business and customer data across the whole enterprise. This data can then be analysed and used to provide key insights to drive further efficiencies and future growth.
What Separates a Data Fabric?
In the new Knowledge era, closing the boundaries between data platforms gives enterprises major advantages in 3 key areas:
Universal Data Access – a data fabric allows access to all data sources, types, and domains; ideal for organisations with a multi-hybrid cloud strategy.
Creation of Efficiencies – a data fabric creates efficiencies by rapidly collecting, organising, analysing, infusing, processing and leveraging data.
Business-Wide Enforceable Policies – a data fabric makes sure the right people have access to the right data, at the right time, wherever and whenever it's needed.
Benefits of a Data Fabric Architecture
A data fabric provides businesses with a wide range of benefits, including:
Time and cost savings: reduces integration design time by 30%, deployment by 30% and maintenance by 70%
Self-service consumption: opens up data to all

business users through a single point of access and fosters collaboration and data sharing

Automated governance:

automatically enforces data access policies for advanced levels of data protection and compliance

A single view:

provides a global, unified view of data to support analytics and applications

Improved customer experience: helps produce more personalised and compelling customer experiences
Unlocking more value: deep data insights help improve decision making, drive digital transformation, and give businesses a competitive advantage
Learn more about data fabric and what it can do for your business here.