Added Monday 15 November 2021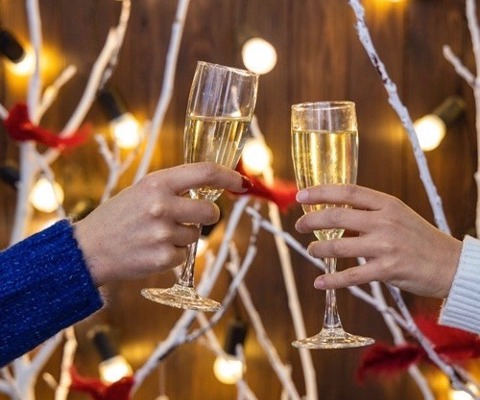 Have you booked your Christmas party yet? It's a tricky call to make this year with restrictions looming, potential dropout rates due to guests having to self-isolate and maybe even company budgets having restrictions on entertainment events.
In light of this, Investors In Community have teamed up with YES Entertainment to create the perfect Christmas party with a difference – by combining giving back with having fun – this solution really is the gift that keeps on giving!
Simply choose from a range of entertainment options from; live cocktail making, wine tasting, magicians and even dancing – the choice is yours!
Check out the packages here: https://investorsincommunity.org/virtualchristmasparty/
The gift that keeps on giving:
Choose a charity or good cause you wish to support this Christmas. The team at Investors In Community will help you build a fundraising campaign to your wider community and as it is the season for giving, Investors In Community will:
Automatically donate £10 to your chosen charity for each guest that attends your party!

In addition, match fund the first £100 raised!
Yes, that's right… the gift that keeps on giving!
The sustainable way to party:
The benefits are endless, with lots of customisable options to choose from.  Including virtual parties – which are not only cost effective and more environmentally friendly by reducing the need for travel. But this winter, having a virtual party will help you avoid those dreaded potential disruptions of social restrictions or guests having to cancel due to having to self-isolate!
And with this option you can expand your guest list – why not invite your key customers, supply chains or partners to join in the fun. Be a responsible business and improve your social impact:
 Be a responsible business this Christmas, keep your guests safe and give your employees and guests a night to remember whilst also giving back to your community. This all helps you, as a company demonstrate your community spirit and social Impact efforts.
Giving is the new marketing – so why not get a return on your investment of your Christmas party fundraiser event – by booking your party with Investors In Community, we will provide you with a post event case study that clearly shows your social impact made from your fundraising efforts!
So don't miss out! Join in the fun with a party with a difference.
Visit https://investorsincommunity.org/virtualchristmasparty/
or reach out to:
louise.richardson@investorsincommunity.org  
07931 778147