Added Thursday 22 April 2021 by Chilli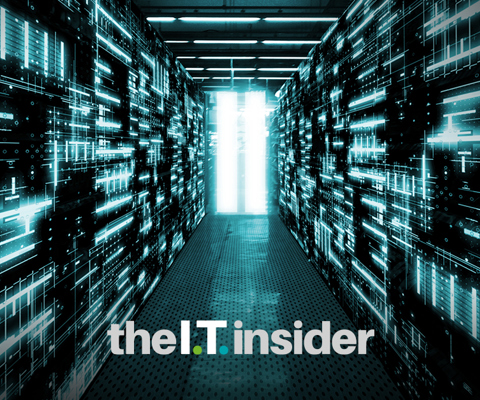 Are you fed up with hearing that phrase yet?  I know I am.  The 'new normal' is our post coronavirus definition of how we will all operate from here onwards.  Post coronavirus does suggest we are at the end of something when, in truth, we are probably riding out a pretty long wave and making the necessary adjustments to avoid catching another.  Anyhow, for some, 'new normal' will not be massively different from life prior to the beginning of the pandemic.  Choosing to continue in the same manner as before, adamant that nothing will happen to us but to someone else first.  For others, 'new normal' will introduce a whole new way of working and going about our daily lives.  It is an opportunity to introduce changes that we will benefit from both short term and in the future. 
What will your new normal look like
As a consultancy, we provide remote managed services to customers across a geography as diverse as the United States of America and Europe.  We probably take for granted some of the infrastructure and solutions we have in place to ensure continuity of service to our end users and the ultimate test of this has been the transition we have recently made from Office based service delivery to working from home.  I am pleased to say we managed this without incident.  Not that we didn't have any incidents.  We lost a storage unit during lockdown but our ability to manage this incident remotely and the nature of our infrastructure design (dual redundancy at every point) meant there was no disruption in service.
We have also been working closely with some of our customers, assisting them in dealing with some lockdown challenges.  As a result of this, I have a few recommendations / suggestions of areas that you may want to investigate as part of a return to new normal.
Hardware Management Console
It will come as no surprise that the priorities we have seen centre around continued availability of the systems and the ability to manage tasks remotely.  We would certainly encourage all our customers to review their current use of Hardware Management Console (HMC). Typically deployed for environments that are partitioned it may be of benefit to all systems, partitioned or not.  Considering the restrictions we have seen with physical access to data centres, the implementation of a HMC with remote access will enable us to perform many of the tasks that traditionally require a local console connection or access to the control panel.  The HMC is certainly not the only way of achieving this but it is probably the easiest to achieve.  The latest introduction of the virtual HMC provides options for further enhancements.  Deploying this within your current virtualised infrastructure will deliver another level of availability and remove the hardware single point of failure associated with the traditional deployment.  The VM it sits on can be part of your Intel DR/HA solution providing yet another method of ensuring connectivity and business as usual is not affected by unforeseen outages or access issues. Pre-COVID this hardware single point of failure has never really been that much of an issue before but becomes increasingly important once we consider restricted access.  The virtual HMC is implemented at a lower cost when compared to the traditional hardware-based solution, budget around £3,000 and you have the software and support element covered for 3 years. 
Consider the traditional backup requirements of your server.  I suspect most environments still backup to tape and require an individual to load / unload the drive and manage the tape inventory.  If access to site is restricted, then how do we go about changing tapes?  I certainly know of some organisations that were forced to overwrite the current set of tapes in rotation to ensure backups continued.  A workaround yes, but one that compromises a backup strategy that was set up for maximum recoverability.  Creating a virtual tape library within your IBM i deployment can alleviate the immediate need for physical tape and still provide the recoverability you require.  We have helped our customers encrypt data and then back this up to virtual tape volumes.  These tape volumes are then transferred to an Intel server and replicated to a remote site.  If there is a requirement still to 'air gap' this type of solution with a final backup to tape than this can also be achieved.  Investigating and implementing this solution now would be the best use of available resource to prepare for our 'new normal'.
Adopting an update strategy that keeps firmware levels current and secure is something we have been preaching to our customer base for some time now.  Not only does this ensure you remain on a currently supported release of software you can also feed this back into any business Security or GDPR policies that require this for conformity.  Achieving this remotely requires some planning but is not insurmountable, easier if you have access to a virtual HMC!  This type of preventative maintenance is, in most organisations, often overlooked.  The attitude of 'anything that is not the client facing desktop can be pretty much ignored' reigns supreme for updates but leaves us at risk of extended periods of unplanned downtime should we choose to ignore this.  Unplanned downtime,  not scheduled.  This is the type of downtime where you may experience data loss and may even have to revert to a previous save.  Let us hope you implemented a thorough remote save strategy as mentioned earlier.  
But how important are these updates really?  Well, for example, I subscribe to the IBM Support Notifications for Storage IBM i and AIX.  Throughout the month of July, I received an email every day relating to a new fix, firmware level or utility that related to these three areas.  If I choose to ignore all of these and not have a process in place to regularly review and update, then surely it is only a matter of time before something happens that will compromise my systems availability.  And just to compound matters further there is a strong likelihood that when I contact IBM for some software support, I will be asked to update to the latest available fixes before they will begin looking at the issue.  Yet more unplanned downtime and with no guarantee of a fix.  I am not suggesting we update on a weekly or monthly basis but at the very least an annual update will put you in a better place than nothing at all.  Having to retrospectively install a fix for a problem that could have been avoided through an implementation strategy is not the best use of our time.  If we have an agreed maintenance window than let's make use of it.   
Storage protection would be another area to review.  Not everyone can deploy a second device to enhance availability, but we can all implement 'hot spares' within our enclosures to automatically failover to in the event of a disk failure.  But even this may not be enough.  Your storage device should automatically log the failing drive for support and replacement will be dispatched.  One thing we learned from lockdown is that our delivery infrastructure was severely impacted during the initial stages so that drive arriving within 24 hours may no longer be guaranteed.  In addition to this the increasing size of the drives themselves require a lot longer to rebuild so the potential of a second drive failure is increased.  The answer?  DRAID 6.  Now recommended as 'best practice' for storage enclosures by IBM improving both performance and availability. 
So, back to your 'new normal'.  Rather than a return to the office and swapping 'war stories' of how we overcame the challenges whilst working through the night, wouldn't it be nice to actually do something new?  How about implementing a Virtual HMC that provide remote access and filters into a business continuity model?  Encrypted backups to virtual tape with a second copy stored within cloud storage?  An update strategy to show auditors we are as compliant as can be expected when looking after hardware and software, which also delivers preventative maintenance?  A Storage implementation that removes all single points of failure?  
Chilli IT help organisations bridge the IBM skills gap by providing technical support, professional services and hardware and software upgrades to organisations across the world.