Added Wednesday 17 March 2021 by SmallNet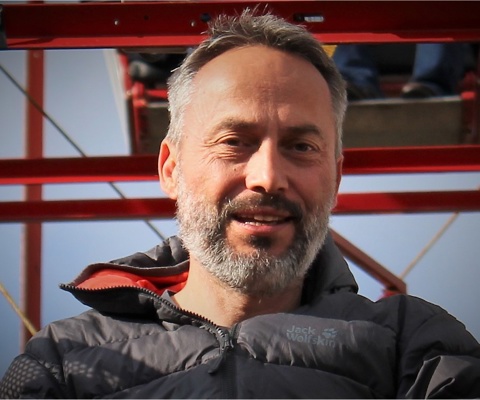 Simon Fryett showed a flair for IT from a young age when he got his hands on a Commodore PET computer and started developing programmes. It was an eye for creating business opportunities combined with his technology expertise that would lead to Simon establishing data integration specialist and IBM Gold Partner, SmallNet Consulting in 2000.
Tell us more about yourself Simon, and what led you to establish your own business?
While I can be very technical, I am not a classic IT geek. My technology credentials were established as an 8 year old, when I modified the programmes that my father used in his civil engineering business. My passion lies in what makes businesses tick, how they make money, and finding technology solutions to business problems.
I graduated from university with a computer science degree and over the next few years took a series of non-IT jobs that allowed me to hone my skills in the fundamentals of business and commerce.
However, IT was never far from the work I did, and it was while working as a development and support manager for a large newspaper group that I was approached by Informix Corporation (which would later be acquired by IBM) to join as a Data Warehousing consultant. By now I knew I wanted to create a consultancy business, so it was also a great opportunity to learn on the job and get a pay rise!
What inspired you to take the plunge and set up on your own?
Having acquired a skillset that was an emerging 'art', I could see that data warehousing was only going to become more important over time. After two years at Informix I was ready to take the plunge and do it for myself.
I established SmallNet at the turn of the Millennium with the aim of providing companies with specialist Data Warehousing and Data Integration consultancy to help them integrate, prepare and exploit trusted data.
We learnt quickly that building data warehouses that users would be prepared to adopt required more than load scripts and agile data modelling. It also needed data quality, data transparency, a common understanding of business language, and sophisticated access models. These requirements have only recently been termed 'Data Governance', but as a business we have always applied these disciplines to our customers' assets and solutions.
How have you grown during this time?
Financially, we have grown consistently year on year having adapted our offer to meet ever-changing business needs. We expanded the business to resell the IBM technologies we work with, which not only increased our revenue, but also helped us engage with more customers earlier in their journey, and opened more doors.
The Data Warehousing business is as strong as ever and will continue to grow under whatever name the discipline adopts. Data Governance is also a growth area for us, driven by increasing regulatory oversight in all industries and the wider move to digital transformation.
We employ highly skilled consultants that are subject matter experts. Clients want to work with us because of the value derived through our experience and the IP we have developed over 20 years.
Our customers include household names in retail, hospitality, insurance, banking (we have worked with most of the high street banks) and many other sectors.
Tell us about your partnership with IBM?
I often talk about how we have been working with many of the IBM tools for longer than IBM has owned them! (A reference to Simon's time at Informix and its subsequent acquisition by IBM). We are an IBM Gold Business Partner, specialising in IBM Data Warehouse technologies and the InfoSphere data integration platform called IBM Information Server which is now a cornerstone of the 'collect and organise' part of IBM's AI Ladder under Cloud PAK for Data.
We are a trusted supplier of IBM software and training solutions. We are also a supplier of consultancy services to IBM who often engage our team for strategic projects. We deliver all IBM training courses for the Information Server product range.
Our value-add to IBM and their customers is in our agility and flexibility; being the interface that enables clients to find, procure and derive the best value from the IBM products they need.
Anything else you'd like to add?
You don't survive by standing still. 20 years ago we were evangelists in this space and have grown with this industry sector to the maturity it has now. We are working at the leading edge of ideas and technology in our field. We continually adapt our offer to reflect the evolving demands of business, and supporting technologies such as Data Governance, modern cloud-based data warehousing, and hybrid data platforms such as IBM's Cloud Pak for Data. I am looking forward to the next 20 years, wherever that may take us.