Added Friday 22 October 2021 by Monte Alto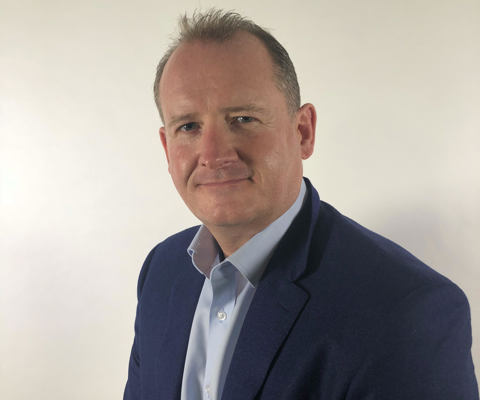 Ten minutes with Richard Mowat, Head of Ecosystems at IBM partner, Monte Alto Solutions
A passion for rugby union bonded childhood friends who went on to co-found Monte Alto with a mission to provide a link between global service providers and large travel and transport companies that need to develop and grow market share, and client companies that are scaling in an ever-changing market.
How did you get into the industry?
My first degree was in computer studies, but my passion lay in business, and I wanted to follow my entrepreneurial instincts. I did a second degree in International Commerce which is how I found my love of all things marketing so completed my academic studies with a post grad from the Chartered Institute of Marketing (CIM). My first job was with Proctor & Gamble in Stockholm, and eventually found my way back home to Edinburgh taking a job at the Chamber of Commerce while I looked for a blue chip role. This came along in the form of an analyst for IBM, and was the start of my sales career in tech and consultancy.
What led you to Monte Alto?
There are three of us who have been instrumental in founding and building Monte Alto. We are very close childhood friends – friendships grown on the rugby pitch – that shared a vision, wanting to fill a gap in the market. We use technology as an enabler, a golden thread through all of our solutions. Our mission is not just about improving productivity day to day, but to look at the business as a whole – everything from products, services and the brand, ensuring they are positioned front of mind with prospects and customers, creating a strong strategy for growth, enabling them to do things better and faster.
Tell us a bit more about the business
Monte Alto are experts in taking the world's most innovative technologies (enterprise asset management, intelligent automation, machine learning, artificial intelligence, DevOps, cloud etc) to our clients to allow them to be the most cost effective and competitive they can be in a rapidly digitising world. 
We hand-pick the right team to address our clients' requirements, with experts across a broad skill-base including operations, consultancy, IT sales and finance.  We have chosen to work with consultants that share our values and vision, which ensures that our customers get the 'Monte Alto' experience. The services offered to our partners and clients allow us to connect a network of businesses, which adds immense value, and this ecosystem is the aspect of our business that I am really focussed on.
What's next?
We have established partnerships with world-class IT organisations including IBM, which we will continue to build on and forge deeper bonds. This partnership and experience within the team draws on considerable experience of working with IBM software and hardware, and our own services, to deliver solutions to our clients.
We are working ever closer with the IBM sales teams to drive commercial value for our clients as they revitalise and evolve their 'Eco-System Strategy' as they become a 'Partner First Business'. We are working closely with IBM's ecosystem teams, including Andrew Wilcock's in the UK, David Stokes' across EMEA, and Bob Lord's global teams.
Monte Alto's directors share over one hundred years' client experience helping large enterprise businesses drive agility, commercial supremacy, and ever greater value.  
We will also continue to build on our broad sector experience, for example in travel, transport, hotels, travel agencies, airlines, airports, rail companies, cruise lines, and logistics businesses. We will also continue to build on our robotic process automation (RPA) and AI expertise as the market continues to adopt and benefit from these technologies.
What advice would you give to someone starting out / setting up on their own?
Be ambitious. Be tenacious. Don't give up. Use your network, your ecosystem to help get traction with the market.
Trust and delivering on promises are the cornerstones to everything we do at Monte Alto.