Added Wednesday 06 October 2021 by Coliance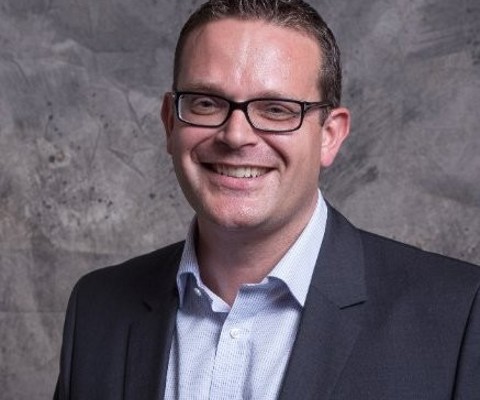 Ian Wells, co-founder and now Chairman of IBM Gold Business Partner, Coliance talks to Meet the Insiders about MBOs, the importance of building long-term relationships, commitment to doing the right thing, and his passion for education.
Tell us about your career and how you got into the industry?
After graduating from Bournemouth University with a BSC (hons) in Information Systems Management, I went into a sales role working for one of the world's largest IT distributors. I then shifted focus to a technical role configuring and installing Cisco networks.
The big move was when I joined Sterling Commerce as a consultant and spent the next few years working with some of the leading organisations across Europe. I loved the business challenges these organisations faced and how I could work with them to deploy the right technology solutions.
Today, I'm a director and shareholder in 6 companies ranging from technology, asset management, to my passion project which is a private school in Cyprus, where I live with my family
Tell us more about your passion project?
We first moved to Cyprus for a year, where my eldest daughter attended a small private school – there were only 17 pupils at the time. I became involved by taking some of the children to archery each week, which led to helping with the school's computers, and before I knew it, I had invested and now own 75% of the school.
It is a very different establishment these days. We have 300 pupils of 32 different nationalities, 60 staff, and have a highly regarded additional needs unit. So that one year has turned into 4. The last 18 months, in particular, has proven that distance is not a barrier with the right technology.
Tell us about yourself and Coliance - what were the circumstances and inspiration to start the business, and what are your offerings?
I was a co-founder of the business way back in 2002. We saw an opportunity to focus on delivery offering the very best personalised service that only a small business can offer.
Today we are Business to Business (B2B) middleware specialists that help our customers to securely move, transform, visualise, and realise the value of their data.
We started out just offering ourselves – our consulting skills. It's been a fascinating journey; how the company has evolved as we have expanded our offerings to keep up with the ever-changing needs of the market.
We quickly realised that we could offer managed services – where we host customers solutions for them, with our Agora offerings taking that pain of monitoring their middleware away from them.
We have grown the business further in recent years to focus on the data that we move. We have a few offerings in this space. We have a great team of developers who can visualise business data. They create mobile apps that connect the customers of our clients to their back-end System of Record.
They also create apps that can help analyse a customer's business – ensuring that they truly understand how their business is running with the very latest in visualisation technology like Tableau. This ultimately allows our customers to make savings by smoothing out their processes and helping them see which are the most and least profitable parts of their business.
Because we are focussed on B2B we often help our customers to see how their interactions with their partners are performing. Insights focused on questions such as 'what quantity of business they are doing with their partners?', 'how can they work better with their customers?', and ultimately, 'how can they be more profitable?'.
What's your biggest achievement personally and from a business perspective?
Personally, it has to be my family – I feel very grateful for the life we have built together. We are fortunate to live in Cyprus which gives us a great work life balance. A 10-minute break in the sun at lunchtime can feel like you've just had a two-week holiday!
From a business perspective, whilst we have won a number of industry awards over the years, and obviously having sold and subsequently bought the business back, I actually take great pride that we have remained true to our focus on customer partnerships. This is highlighted by an article recently published by IBM, highlighting our work with Brother International Europe, a company we have worked with for 18 years. To me this demonstrates our commitment to doing the right thing.
Where do you think growth will come from in the next few years?
Data. Data is the key. Our core offerings which help our customers extract those vital insights which are their business gold, their differentiator, is most certainly the future. Although it could be perceived that integration middleware is becoming easier to use, with modern interfaces; in fact this is just leading to more and more pockets of integrations. This dispersion of business logic can lead to great complexity as organisations stretch out into multiple clouds and differing technologies. Our data offerings cross all those divides to help give our customers a unified view on their business, when and how they need it.
What would be your advice for anyone just starting out?
Go for it… be brave… keep the passion and focus and don't just say you can do it better – strive to be the best, surround yourself with the best people and always stay true to yourself and your core values. It's a great journey!