Added Wednesday 11 August 2021 by BIOS IT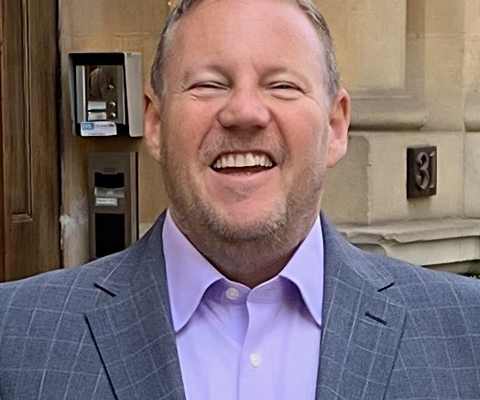 In this new interview, we spend ten minutes with Glenn Rosenberg, General Manager of BIOS IT - an IBM Gold Partner and International Performance Computing Provider.
How did you get into the industry?
I was a precision tool maker by trade in the 80s, at a time when we witnessed a big shift from traditional industry to new technology companies. My IT journey started at IBM, initially working on their electric typewriters – which were the Rolls-Royce standard of their day – before moving into their Personal Computer division. A range of innovative products kept me hooked working at IBM for 14 years.
I moved on to selling mid-range computer solutions and FPGA in several smaller companies, before a brief stint at Brompton Bicycle – a great British brand which was close to home.
Ultimately, I missed the novelty and innovation of the enterprise IT world and re-entered the industry for Supermicro and later joining BIOS IT. For me, it has always been about helping customers use the right technology to achieve more. From shortening time-to-result or creating infrastructure for ambitious projects, my experience with customers is a constant adventure to push the boundaries of performance.
What led you to BIOS IT
BIOS IT had a bold vision to break into the cloud area of performance computing with their new vScaler product. It was a great product and the opportunity to directly help large organisations to structure and improve flexibility of their computation was a huge motivator for me – one of those jobs you just can't refuse! I am now working directly with end users to unlock the benefits of OpenStack environments and seeing real world research completed on our team's installations.
It has been an incredibly rewarding time at BIOS IT and we've worked on some fantastic projects. I look to judge success based on case history – what has the customer since been able to do. For some of our customers that enablement has been used in the fight against COVID-19. I'm immensely proud of our team's small part, by facilitating instant access to research compute power through the magic of dynamic resource provisioning in OpenStack.
Tell us a bit about the business
BIOS IT is an International Performance Computing Systems integrator supplying HPC, storage and cloud solutions across Scientific Research, Finance and Engineering disciplines. We optimise and manufacture enterprise servers, appliances and clusters for heavy computation workloads in lab environments, visualisation, AI development and high-frequency trading.
We have been investing heavily in our staff, with recent hires scale up our expertise in meteorology computing, Computational Fluid-Dynamics (CFD) and enterprise storage technologies. An explosion of growth for our global services team has improved and expanded our lifetime support services to new and existing customers.
What's next? 
We have an ambitious and calculated business plan to triple our size over the next three years. To make this happen, my three priorities are:
Attract the right people with the right skills; by building on our excellent team with investment in both hardware and application skills.
Strengthen our partnerships with the amazing technology vendors we work with. As just one example, our partnership with IBM will play a big role in attaining and supporting those customers with niche project requirements. IBM gives huge credibility to our projects and quick access to subject experts is invaluable.
Transform our offering to the new market. Data creation has skyrocketed in all areas of life and in industry. HPC is a critical piece of infrastructure to make sense of the wealth of knowledge that is now available. The need for AI and machine learning is being established in many new areas. HPC is no longer just the domain of academics and supercomputers!
What advice would you give to someone starting out or setting up on their own?
My first piece of advice is to make sure the customer is happy. By making sure the customer is cared for, and ensuring each project is completed fully, you will gain repeat business and grow a core customer base. You will need to go beyond a 'good' level of service and build long-term business relationships to ensure retention of customers remains high.
The second piece of advice is to 'control the costs'. Especially as a start-up, it is so easy to burn money in all the wrong places – be it a swanky office, slick laptops or nice business cars. Instead, I'd suggest you keep your outgoings low and focus on reinvestment in skills, technology and customer service. In a previous role, the management team were always paid last. Why? Because your first and foremost goal is always to your staff and customers.