Added Friday 03 September 2021 by DeeperThanBlue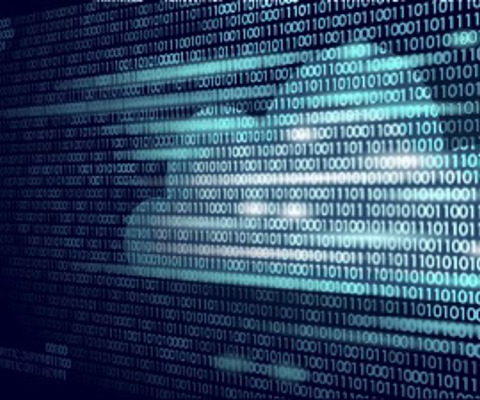 2020 was a year of change, transition and acceleration for many organisations. And none more so than in the realm of cloud computing.
While many businesses were already beginning their journeys to the cloud (with some a little further on), events of 2020 illustrated the true importance of the cloud infrastructures. With their hand being forced by global events, many enterprises accelerated their cloud and integration plans.
As we move quickly through 2021, we look back at our biggest learnings from 2020.
Cloud services aren't new
The reality of it is that cloud services really aren't new. CIOs and CTOs in organisations across the UK and throughout the world will have been banging the drum for the cloud enablement needed to accelerate digital strategy – this brings with it the opportunity to digitise organisations, their channels of distribution and supply chains for example. So, how have CIOs and CTOs been getting on?
2020 has been a huge catalyst for cloud adoption
Before 2020, CIOs and CTOs were doing OK – especially at enterprise level. Pre 2020, an IBM-commissioned study by McKinsey & Company showed that most enterprises were only 20% of the way into their cloud journeys, with the simplest workloads in the process of migration. This left the remaining 80% of workloads still on-premises.
But, then events in 2020 happened and accelerated adoption in the last 12 months. The figures are likely to be much higher now. Whilst the tech has been around for a while, the pandemic has accelerated mass adoption.
Cloud-ready businesses were pandemic-ready businesses, whether they knew it or not
According to McKinsey: "The COVID-19 pandemic has heightened the need for companies to adopt digital business models—and only cloud platforms can provide the agility, scalability, and innovation required for this transition.
"Although there have been frustrations and false starts in the enterprise journey to the cloud, companies can dramatically accelerate their progress by focusing investments in it where they will provide the most business value and by building cloud-ready operating models."
It's clear that those businesses that thrived – rather than simply survived – in 2020 were early adopters of cloud computing, or those that were significantly further along their digital transformation journey. And those that did begin their journey in 2020, would most likely not have done so without the pandemic. The COVID-19 acceleration has been stark.
Hybrid cloud is the most popular form of cloud deployment
Currently, hybrid cloud is the most popular form of cloud deployment and has become the de-facto standard for most enterprises. According to recent data, hybrid cloud deployments account for 42% of configurations, followed by public cloud (18%) and private cloud (17%).
Why? For many it offers the ability to diversify spend and IT skills, to choose features based on a service provider's strengths and to build resiliency.
However, multi-cloud management is set to steal the show in 2021
According to IDC, 2021 is set to be the year of multi-cloud. So, why? Basically, the widespread disruption and uncertainty caused by the pandemic has reinforced the critical importance of businesses being agile enough to scale up or down with fluctuations in demand. Multi-cloud is essential to do this, and makes organisations more resilient for a number of reasons including:
To avoid vendor lock-in
Better disaster management
Cost optimisation for different types of workloads
Business critical features like AI and machine learning
Better security & compliance
Gartner predicts that by 2022, around 75% of enterprise customers using cloud infrastructure as a service (IaaS) will adopt a deliberate multi-cloud strategy. This is up from 49% in 2017.
There's never been a better time to adopt new technology
Consider the notion of businesses thriving in 2021 and beyond. To join them and to remain ahead of the competition, now is the time to start the modernisation process to avoid being left behind. 2021 is the time to capitalise on wider cloud adoption as well as taking advantage of containerisation technologies.
And finally… don't rest on your laurels
If there's one thing that 2020 taught us, it's to expect and be ready for the unexpected. Business agility is now more important than ever. So, even if you've recently modernized your estate or gone through a large technology transformation, you shouldn't consider yourself done. Continual improvement is as standard in the world of cloud – remembering to implement these advancements little and often will be necessary to maintain your technology's value to your business.
To learn more about effective cloud management, get in touch with us today at DeeperThanBlue to ensure your journey to the cloud runs as smoothly as possible.