Added Tuesday 20 October 2020 by Alpharithm Technologies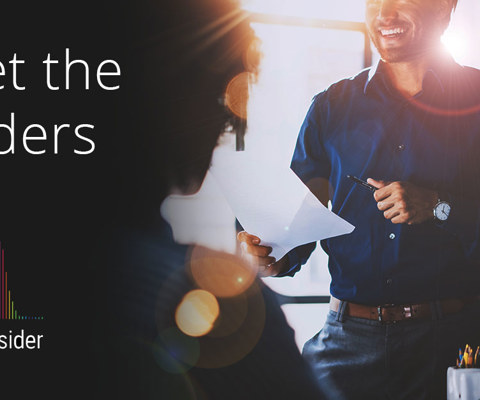 In this new interview, The IT Insider caught up with the team at Alpharithm Technologies, a global IBM partner with offices in  London, India and Singapore.
They tell us about their mission to help businesses on their digital transformation discover the Art of the possible.
Tell us a bit about Alpharithm Technologies and why you're asking people to 'Discover the ART'
Alpharithm is a multi-award winning IBM Platinum Partner specialising in Data Management, Analytics and AI.  With more than 12 year's experience in delivering Master Data Management, Data Governance, Data Integration, Data Replication, Data Lakes, Data Warehousing and Analytics projects, our mission is to help clients make data driven decisions.
'Discover the ART' refers directly to our corporate mission here in the UK. We bring a wealth of knowledge and years of experience and expertise gained globally from working hand in hand with clients using our unique solutions. For those on their digital transformation journey here, we seek to showcase the ART of the possible in the data management space.
Which industries do you focus on?
We have many wide ranging and successful industry case studies from Banking, Financial Services and Insurance through to Retail, Government, Pharma and Media.
What specific customer challenges does Alpharithm address?
Today, most customers have embarked on the Digital Transformation and AI journey, however, they are unable to realise the full potential without a strong foundational data management platform.  Similarly most customers are excited about the Cloud and associated benefits of migrating to cloud but, they are either not ready or don't know where to start from.
This is where Alpharithm and IBM come in. If you want to build a Data Management foundation within your enterprise, IBM's DataOps portfolio offers a variety of solutions to Collect, Organise and Analyse the data to derive insights. For customers who want the benefits of cloud but prefer to be on-prem in the short term, IBM has a solution called 'Cloud Pak for Data' that allows clients to deploy containerised applications on-prem on the RedHat OpenShift platform.
With these solutions, we are seeing a sudden, large momentum in the market place. Anyone who wants to jump on the AI ladder seems to be appreciating the offerings from IBM. The tagline "There is no AI without IA" (Information Architecture) is resonating well with our clients.
Do you have any ready-to-go solutions and what specific business needs do they address?
We are seeing that companies are looking to get started with Master Data Management (MDM) and seeking an easy-to-use, cost-effective and rapidly deployed MDM solution at a consumable price point — a need also reflected in Gartner client inquiries. Customers are also demanding an easy-to-understand yet flexible pricing model, an economically priced offering and favourable Total Cost of Ownership (TCO).
In support of this vision, Alpharithm has designed a solution called SiNGL.
SiNGL increases the speed to market, reduces costs and runs on the IBM MDM Platform.  Considering a typical MDM solution often takes 12 -18 months to implement - with SiNGL, we are able to deliver a business-ready system, within 3 months.
What is your USP / What makes Alpharithm differentiate from the competition?
We differentiate ourselves with 3 key objectives: Reduce TCO, Reduce Risk & Faster time to Market. We take a creative, consultative and solution-based approach when engaging with our clients.
We focus on end to end data management services including installation, implementation and post live support. There might be many solutions for a given problem. We discuss the client's problem areas, identify quick wins and recommend the appropriate solution that is milestone based.
We have strong technical expertise and certified engineers across IBM's Data and AI portfolio including Cloud Pak for Data, Watson Studio, SPSS, DataOps and Virtual Data Pipeline (VDP). Where and when appropriate, we position our solutions and accelerators. We are passionate about data and are determined to help our clients derive maximum value from their data.
How do you see the Data Management space evolving in the post-pandemic world?
We have witnessed that, despite the pandemic induced lockdown, enterprises that were "digital-ready" were able to handle their operations and continue to service and satisfy their customers in a more timely manner.  
Enterprises must understand this reality by creatively building a data management platform that is robust, cost-effective and future-proofed. This would enable the business to increase revenue and improve customer experience and delight their customers as ever before.
Alpharithm Technologies (ART) has the skill, experience and creativity to deliver exactly what our clients need to be efficient, viable and competitive going forward into the new "normal" economic climate.