Added Friday 13 November 2020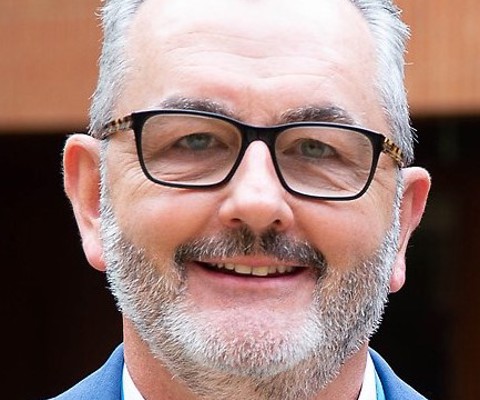 When he qualified as an accountant, little did Neil Whitmore know how his expertise would be applied to establish an IT company many years later. Here Neil talks about his journey from employment, to contractor, to business owner, specialising in the very systems he had utilised to do his job.
How did you get into the industry?
I started my career as a qualified accountant, often taking on the IT responsibility for the firms I was employed by. There came a point where my passion for IT took over and I left behind the spreadsheets to focus on technology. My first full on IT role was leading up to the now infamous Y2K with Imperial Tobacco, implementing a planning solution following a major acquisition. There followed another project, an upgrade for a consolidation project. By now I had the bug (not the millennium!), and also found I was one of very few people in the country with a specific skill set around Frango Consolidator (later acquired by Cognos and eventually IBM). This led me to a period of contracting, which wasn't enough for me, so I established my own business, quickly becoming an IBM Business Partner. The rest, as they say, is history.
Tell us a bit about you and HAYNE?
Privately-owned, we are an established and growing team of hybrids: qualified accountants with systems expertise. We provide leading, best-in-class performance management solutions for a variety of business sizes across a wider variety of sectors. Our customers are also varied; mostly finance professionals but also people in the areas of IT, sales, operations and business intelligence. Our customers really appreciate that we have been on both sides of the fence and truly understand what their requirements are.  They also know that we don't just sell solutions but are there to support and have their back. Our mantra is People, Processes and Technology are paramount to deliver an effective solution, and we apply this to all our projects.
Culturally the company naturally follows some of my personal beliefs. I am always quoting 'Open, Transparent and Honest' as our approach in business and I believe that has served us well over the years.
We work with a select few technology partners that we have forged deep relationships with; in addition to IBM we work with CCH Tagetik, LucaNet and Microsoft.  This makes HAYNE one of a few consultancies who offer such a vast choice of solutions.
Have you had any pivotal business moments and what are your plans for the future?
A gamechanger for us was moving into Cognos Planning Analytics. It allowed us to sell all the solutions in one go, by the same team. For the first time we as a team we could integrate solutions which took the reliance off working with other partners. This is also hugely beneficial for our customers: to use a car analogy, without the capabilities in the team to integrate solutions, it would be like taking your car for a service and different parts of the service needing to be done by different garages.
Moving to the present day, in the last year our cloud business has doubled. We have doubled our customer servers in the cloud to 200.  We can only see this continuing as there are wide ranging benefits for our customers to take this approach and move into the cloud – not least because it gives one point of contact when they need to talk. It's a slightly different direction for us, but it's what our customers are demanding. Many are relocating their 'head office' to the cloud which has become even more important with the current situation we find ourselves in which requires remote working.
At the core of our success is our relationship with IBM which is excellent. Our IBM contacts are extremely supportive and they get our ethos, the way we do things. We are open, transparent and honest. This is really important to me personally. We are continuing to grow our IBM business, while deepening our technical relationships.
What advice would you give to anyone starting out?
Someone starting out as a Business Partner today needs to start at the beginning and pick the right product for them – one that they have the right specialisms for and they know they can sell and support through the business. My top tips are to spend money on the right things – recruitment and a good lawyer. Spending money on employing the right people is paramount as you need the right skills and character.  They say the first employee is the most difficult one as it is the entrepreneur letting go of the business! A good lawyer is equally vital – one that can provide the right services, advice, and counsel so you are starting from the best possible base. Getting all the legal paperwork designed early is really important.  Where businesses go wrong is they leave that too late.