Added Monday 18 May 2020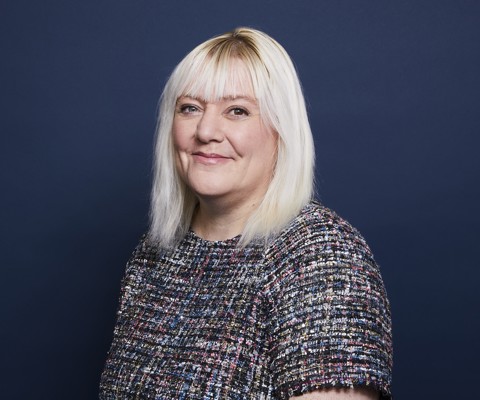 Having experienced the social care system and faced the emotional and physical challenges of caring for an older relative first hand, Helen Dempster's passion for 'people to receive the care that they need and deserve' was ignited and predictive care management start up Karantis360 was founded with a mission to transform the care experience using smart technology.
Tell us more about your journey to founding Karantis360
Like so many families, we found ourselves facing the dilemma of how we should care for vulnerable or older members of our family that have needed increasing help and support, while ensuring they maintained their dignity, independence and a quality of life. We experienced first-hand the challenges of the care system; often feeling that we couldn't achieve the level of personal involvement and care that I feel everyone in later life should expect and deserves. At times, we found it distressing and realised that we were not alone. This is a growing issue that translates across the globe. So, we decided to do something about it – we discussed, debated and strategised around how we could do something that would really make a difference.
How did you take your idea and develop it?
This is a classic example of it's not what you know, but who. Bearing in mind that neither myself or my husband are 'techy', a mutual friend introduced us to Tim Payne, who became a founding partner in the business, and came from a tech industry background. Forging a partnership with IBM was the start of really being able to develop a meaningful product that could gain traction with the market and of course having access to the incredible reach of its partner channel. The IBM cloud is the heartbeat of our product and gives us both scalability – as they have data centres across the globe – and the peace of mind that the data we collect is secure. Our initial starting point was an app to automate care plans to keep families up to date more effectively. However, we were working on something far more transformative behind the scenes.
Yes, tell us more about your smart care product...
The solution we have developed in partnership with IBM uses artificial intelligence (AI), machine learning (ML) and IoT sensors designed to actively monitor patterns of behaviour of vulnerable and older people living at home, whether that's alone, with a spouse or extended family or with a live in carer. Using analytics based on various sensor data, it keeps a 'watchful eye' and flags anything that is out of the ordinary for that individual's 'learned behaviour patterns'. This could be that they are less active than expected, or that they have left their home at an unexpected hour. The system sends alerts to the care agencies and family via a smartphone application so that they can take immediate action. This addresses the terrible anxiety that families often feel for the large amount of time between care visits, and even with live in care, that person still needs to eat and sleep.
What next?
Our aim is to continue to assist the sector with the provision of the best possible care, particularly people with Alzheimer's, dementia, loneliness and depression, and those returning from hospital stays. Due to our partnership with IBM, we can quickly deploy our solution across the world. We already have customers across Europe and North America and the Middle East. We are also starting to explore how Karantis360 can help with drug development; by analysing any changes in the behaviour of patients involved in trials or new regimens.
And finally, what piece of advice do you have for someone embarking on the journey to start their own business?
My first piece of advice is to surround yourself with people you trust that can help to get the business and offer off the ground. This has been crucial to Karantis360 – from meeting Tim Payne, and our other founding partners Peter Seldon, Mike Jeans and David Murray who have all brought expertise to the table; to forging our partnership with IBM.
The second is, don't take 'no' at face value. If you have a passion to make change, you will find a way to make it happen…