Added Friday 05 June 2020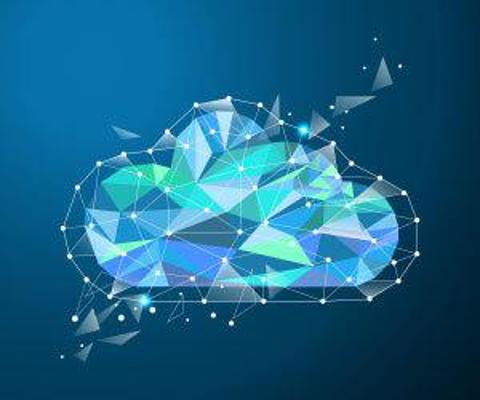 Unsurprisingly, the current climate has reinforced the importance of cloud services. The convenience and impressive performance of the Blue Chip Cloud in particular has attracted a number of global household brands, and the service's software defined approach makes it a highly attractive proposition for growing businesses.
In terms of capabilities, Blue Chip leaves no stone unturned. Security, agility, connectivity and speed combine to form the core of each of Blue Chip's solutions. As well as innovative technology that enables rapid performance and scalability, the Blue Chip Cloud is underpinned by an enviable array of industry-recognised certifications.
"Our accreditations and the tried-and-tested business continuity plan we've got in place has enabled the majority of our team to work remotely and we've not missed a beat. While some MSPs are struggling, we are fortunate in that we're able to continue to provide a service to the businesses that trust us to manage critical infrastructure and applications," says Tim Stringer, Chief Information Security Officer at Blue Chip.
Blue Chip's certifications include:
ISO 27001:2013 for Information Security
Covering risk management, governance and supplier management across all sites and services, using 113 controls since 2007.
 
ISO 9001:2015 for Quality Management
As a customer-centric business, Blue Chip's Quality Management System (QMS) helps organise and improve internal processes, which, in turn, provides customers with an outstanding service.
 
ISO 14001:2015 for Environmental Management
Green IT is a big focus. Day-to-day operations have become highly sustainable since this standard was awarded in 2007 and we have worked to minimise our carbon footprint by partnering with the Forest Of Marston Vale on ecological projects.
 
ISO 22301:2012 for Business Continuity Management
Essential for business continuity, this accreditation is awarded due to Blue Chip's extensive efforts in recognising threats to operations, such as extreme weather, Denial of Access, pandemic or an IT outage.
 
SOC2 Service Organisational Controls
Issued by the American Institute of Certified Public Accountants (AICPA), our company is assessed annually by independent external auditors across almost all operations. SOC2 has been awarded for fully meeting with the Trust Services Criteria for security and availability.
 
PCI DSS Level 1
The highest level that can be attained, the Payment Card Industry Data Security Standard (PCI DSS) is seen as the gold standard in IT security controls, which means Blue Chip must undergo 430 highly technical and comprehensive security tests.
Chris Smith, Blue Chip's Director of Sales & Marketing, says that security is one the MSP's key driving forces. "When it comes to supporting a business' most important asset, which is its data, it's not just about the technology – it's about planning, continuity and de-risking across our operational activity.
 "Cloud projects don't have to stop because of the lockdown, if you've got the right technology." – Chris Smith
"A few years ago we were lucky enough to have had the foresight to put in place ISO 22301 for business continuity. This planning and preparation has helped massively in terms of enabling us to work remotely. We couldn't be prouder of our staff and how quickly they have adapted to this new reality," Smith explains.
Against the backdrop of an unprecedented and highly challenging situation, the investments and innovations Blue Chip have made help ensure that it's "business as usual" for their base of over 600 worldwide customers – without compromising the safety of staff. A migration project they completed over the Lockdown Easter weekend contained a small amount of physical hardware relocation moves, but most of it was done virtually.
"Due to the support we give to  hospitals, Financial services, police, and so on, we're classed as critical workers and could have legitimately remained office-operational," says Eddy Conway, Blue Chip's Data Centre and Facilities Officer.
"But because the company has a mission to keep everybody safe, we've moved everybody out; we know what works and we have the ability to facilitate remote working," Conway adds.
Blue Chip's resilience is also a result of the 'control' the company has over its assets. For instance, as Blue Chip owns its software-defined data centres, it has been able to continuously invest in and update all its facilities – from power and storage to compute and orchestration.
Blue Chip's UK-based team of experts support these data centres, covering security, operations, engineering and project delivery. Owning data centres also allows Blue Chip to have on-site Network Operation Centres in the same building as the cloud. 
Many MSPs run their NOCs remotely because they use a third party data centre to deliver their cloud infrastructure. This limits access, response and the ability to freely invest in the facility and ultimately, control. Fundamentally, it also adds huge risk to end users' supply chain. 
From inception to delivery to ongoing maintenance, Blue Chip is in control of the entire process. Clients looking for a cloud solution need to understand the risks involved in choosing a provider that isn't in control. After all, you're only as strong as your supply chain's weakest link.