Added Friday 18 December 2020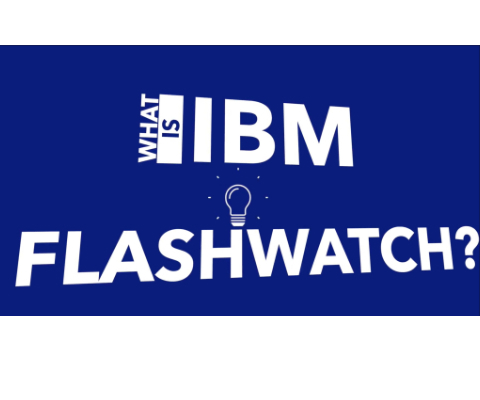 Driven by the concept "Storage Made Simple", IBM FlashWatch is a suite of programs that enhances your experience of owning IBM FlashSystem storage. Bringing together programs which span the acquisition, operation and migration phases, this suite aims to reduce deployment and operational risks, to improve your support experience, and to offer a fully flexible, commitment-free hardware refresh.
Acquisition
High availability guarantee - Proven 99.9999% availability, with an optional 100% guarantee when using Hyperswap.
Data reduction guarantee - 2:1 self-certified (up to 5:1 with workload profiling).
All-inclusive licensing - All storage functions are included in the licensing cost for internal storage.
Operation
Comprehensive care - Up to 7 years of 24x7 support, with Technical Advisor, enhanced response times, and managed code upgrades.
Cloud analytics -

IBM Storage Insights

 included at no extra cost so you can proactively manage your environment.
Flash endurance guarantee - Flash media is covered for all workloads while under warranty or maintenance.
Migration
IBM Flash momentum - Refresh your controller and storage every 3 years with full flexibility.
Cloud-like pricing -

IBM Storage Utility

 pricing has monthly payments for only the storage you use.
No cost migration - 90-day, no cost data migration from over 500 storage controllers, both IBM and non-IBM.