Added Friday 03 April 2020 by Arrow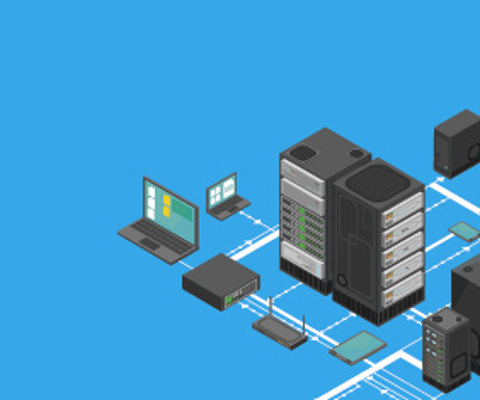 In February IBM announced a major update to its storage product line-up, well at least the entry and mid-range models. All change in the Storwize family, in fact the end of the Storwize name.  Steve Horobin, Arrow IBM Storage TAM, told the IT Insider what he made of the changes. 
Last year IBM rationalised the entry products renaming the V5010 to the V5010E, the V5030 to the V5030E and getting rid of the  V5020. Keeping up! In the middle of the range we had the V5100 and the ever popular V7000 now in its third generation. At the top end we had the FlashSystem 9100 family comprising of the FlashSystem 9110 and the FlashSystem 9150.
Now we have more changes.
Bear in mind what we really have here is the latest announcement of IBM's software-defined storage offering, Spectrum Virtualize (yes, US spelling, it's a trademark). As with all storage controllers in the marketplace, the intelligence is in the software, or operating system as some people call it. This is where all the intelligence lies, all the features and functionality.
IBM's latest announcement is with Spectrum Virtualize. This brings us up to version 8.3.1 and releases many long-awaited updates and new features. The updates are mainly in the area of speed increases. Data reduction Pools (DRP) have gained the most significant benefit with some 2.5 to 3 times improvement in speed. This translates in to 25-30% improvement in read and write bandwidth. Complicated? It is all goodness, don't worry. DRP includes compression and deduplication, with further benefits coming from thin provisioning and IBM's EasyTier, automated extent promotion and demotion tool.
One big feature released with v8.3.1 is the much awaited DRAID expansion. Distributed RAID has been around for some time and offers many advantages when using large numbers of drives and high capacity drives where rebuild times are critical. DRAID delivers here in spades, but now we can dynamically alter the size of the DRAID group. Previously it meant moving the data out, destroying the DRAID set, recreating the DRAID set with new drives and moving the data back. Now it's a mouse click. Thank you IBM!
Back to the hardware changes in the announcement.
The entry boxes don't really change. Just a name change if we're being honest with each other.
Storwize V5010E becomes FlashSystem 5010 (Remember what I said about FlashSystem)
Storwize V5030E becomes FlashSystem 5030
Same for the mid-range entry boxes.
Storwize V5100 becomes the FlashSystem 5100
All hardware is the same on these 3 boxes and IBM  announced the withdrawal of the Storwize boxes at the same time as the new FlashSystem announcements – which makes sense, why have 3 boxes exactly the same with 2 different names in the marketplace?
Interestingly, I guess you're all waiting to hear, the pricing is the same if not slightly better that the previous models.
Now we move to the new FlashSystem 7200.
Storwize V7000 Gen 3 is refreshed to become the FlashSystem 7200
This is indeed a new set of hardware and a speed bump from the new processors. The Intel chips move from Skylake to Cascade Lake chips and with a frequency boost from 1.7Ghz to 2.1Ghz. This processor change is delivering a performance boost as yet unstated by IBM.
And the top end of the mid-range space, the FlashSystem 9200 family.
FlashSystem 9110 disappears
The FlashSystem 9150 becomes the FlashSystem 9200
The FlashSystem 9200 also receives a speed bump through the replacement of Skylake to Cascade Lake processors, slight frequency increase from 2.2Ghz to 2.3Ghz.
IBM is now strongly supporting the latest disk technology utilising NVMe protocol. More on this in another article to follow. The FlashSystem 5100, 7200 and 9200 are all based on NVMe controllers. The FlashSystem 5100 and 7200 offer SAS disk expansion in additional disk drawers whereas the FlashSystem 9200 is Flash only through and through.
We've now reached the tipping point on all flash vs spinning disk and I strongly encourage all clients to move to a flash only purchase policy. The numbers now add up and make perfect commercial sense.
IBM also announced new offerings with its FlashWatch programme. This includes high availability guarantees, data reduction guarantees, cloud AI analytics, Flash endurance guarantees, Flash Momentum program (free system upgrades after 3 years), and finally no cost 90 day data migration options - far exceeding anything any competitor has in the marketplace now. Really.
Storage Class Memory (SCM) was also announced. Yet another performance boost by utilising this new flash based storage offering, but you need seriously deep pockets to take advantage of SCM. If price is no object and performance is king, this is for you.
And finally, IBM has launched its second generation FlashCore Modules. If you've never looked at this, take 30 mins out of your schedule and understand what a FlashCore module is. This will simply amaze you. And now we have the second generation available in capacities of 4.8TB, 9.6TB, 19.2TB and now 38.4TB. In a FlashSystem 7200 we could be utilising 24 x 38.4TB modules for a staggering 921TB usable in 2U with performance to leave you breathless. Add to this 'always on' compression you have an effective capacity of over 1.8PB of flash storage in 2U of space. Unbelievable. Whatever happened to my 10MB hard disk in my first IBM AT. Oh the good old days.
To wrap this up, a great set of announcements from IBM. If you haven't looked at IBM storage for some time, now is THE TIME. The FlashSystem 5010 and 5030 have opening prices you simply won't believe. Forget any other storage, this will be the one for you. Now we have FlashSystem 5100 and 7200 in the mid-range with high capacity NVMe drives and IBM's FlashCore modules in the FlashSystem 5100, 7200 and 9200 offerings.
A total package! A comprehensive announcement!  Please find out more. If you're not informed, you're missing out.