Added Tuesday 03 November 2020 by Budgeting Solutions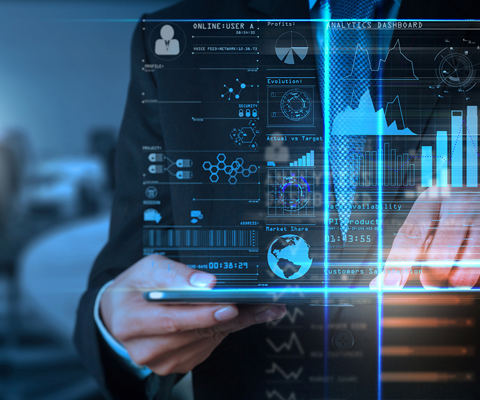 2020 has been a challenging year on many fronts, but the immediate fall-out of lockdown on businesses, followed by consistent changes in government restrictions in industries such as retail, hospitality and travel are taking their toll over time – not just in the short term. It's been increasingly imperative to understand in real-time how the cash flow of a business might be affected, and whether there was a need to raise equity to shore up the balance sheet.
If we wind the clock back to when we had to decide to leave or remain in the EU, having a tool to model the impact on an organisation's cash flow and balance sheet for both scenarios could help them form a view of which option was best for business.  Similarly, Covid-19 has brought unchartered waters for many industries and small businesses. Faced with the scenario of shutting retail outlets or a chain of restaurants, the ability to see how measures such as a reduction or complete cessation of revenues, as well as the employee furlough scheme will impact trade going forward becomes imperative to survival over the coming months.
So how can you plan for such events and hope to weather the storm? With a balance sheet and cash flow application it's possible to model scenarios to see how varying situations will play out and impact the business. Budgeting Solutions has built such a modelling application. A prebuilt template takes a profit and loss statement and using various drivers and assumptions, creates a balance sheet and cash flow statement using receipts and payments methodology. It's highly configurable allowing customisation of the detail in the P&L and balance sheet. It provides a two-year timeline suitable for use with rolling forecasts, configurable dimensions for company structure, cost centre or brand and an unlimited number of scenarios or versions. The template can also be added to existing IBM Planning Analytics environments and is available as a subscription through IBM Planning Analytics on demand.
The application has allowed a large group of hospitality and holiday parks to see how much cash is burned based on the current shut-down measures in place, and of course these alter. Full lockdown, partial closures, partial re-openings over the summer, followed by what looks like a tricky winter period to follow. How does moving from an eat-in scenario to a take-out only model impact restaurant chain? All scenarios can be studied.
Beyond planning around Covid-19, there are of course scenarios where such a modelling application could be more widely used too. Looking at an estate with a view as to where the best return on investment might be – and therefore where to focus spending can also be better understood.  The estate of holiday parks can create a three-year plan and automate the potential scenarios for investment in minutes.
Does the business re-focus in other more profitable areas? Does it divest itself of parks that are underperforming? Which of the parks will make or potentially lose money in the coming years? Are there parks within the group that provide an investment opportunity yielding a higher rate of return over any others? Where and when should investment be? Are there opportunities that are being missed that for a small amount of time and investment might yield a better result?
You might assume that you'd need a crystal ball to answer such questions but using the balance sheet and cash flow app it's possible to model funding requirements for different profit and loss scenarios – providing certainty in uncertain times.