Added Friday 20 March 2020 by Chilli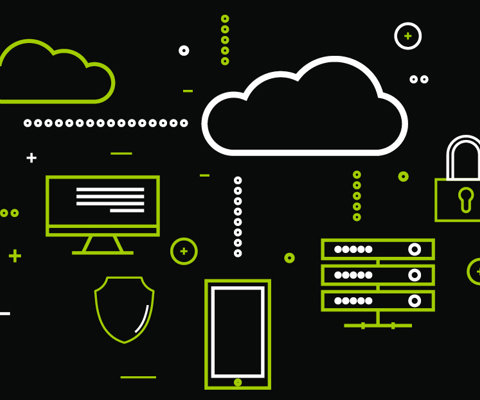 Are you one of the growing number of organisations in the UK that have applications running on IBM hardware with dwindling or no IBM i skills to support it? The predicament leaves organisations exposed to issues when other employees are on holiday or are approaching retirement.
Those with experience remember the IBM systems of the late 1980's and have lengthy careers invested in the technology, but with little drive around the IBM i operating system and fewer graduates or new blood in the industry, it's a single point of failure if your expert moves on.
The skills gap doesn't just affect end-user organisations either – it's also an issue for the large IT consultancies who traditionally supported organisations with IBM POWER servers. The larger consultancies see no commercial benefit in building up an IBM i knowledge base, increasingly partnering to find the skills they need from boutique providers, of which there is only a handful left in the UK focussing exclusively on the IBM POWER platform.
In a digitising world, IBM POWER is now available as-a-service in the cloud and as old IBM POWER systems go out of support, customers are considering how they consume it going forward. The issue is that cloud providers – even the largest like Google and Microsoft - have infrastructure knowledge but there are few that can provide consultancy around legacy mission-critical applications that are running on IBM i and how best to manage them - it's a widening knowledge gap that keeps CTO's awake at night. Add to that, ISV's are providing solutions that are seen to be more open and therefore available on Microsoft or newer environments such as Linux. So, what are the options moving forward?
One thing is for sure, it's alarming just how many organisations are keeping old hardware which are no longer supported by IBM and are running mission-critical applications on old operating systems – this definitely isn't a viable option and those organisations must address this quickly. Old systems are weakened from a security perspective and there have already been too many headlines based around data leaks and breaches of information. Compromising security is probably the biggest risk associated with letting things get old and out of support.
If the strategy is to use a system without which a business will be severely impacted for a further 5-10 years – then partnering with an organisation that has the IBM skills to support, it is the best option. IR35 tax legislation coming into effect in April 2021 means that contractors dedicated to an organisation will be difficult and more costly to hire, whereas a partner organisation with all of the right boutique skills to address mission-critical legacy applications will deliver what's needed fast. Although there is an IBM i user group that is working alongside universities to be able to provide support and training for graduates – those skills won't be available in numbers any time soon.