Added Monday 27 April 2020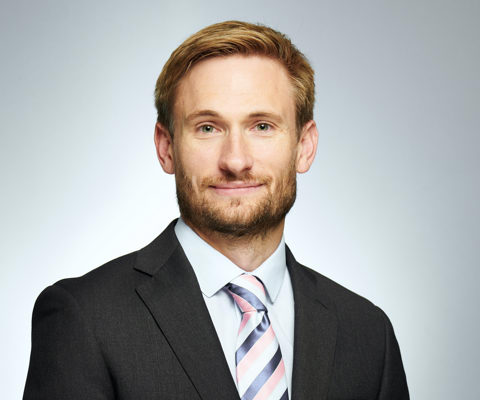 Since businesses were told that staff who can work from home should, remote working solutions have had to support unprecedented and instant demand in an effort to deliver business continuity across the globe. Now more than ever, it is important that businesses can rely on their critical infrastructure.
IT Insider recently interviewed Matthew Bailey, National Sales Manager at Blue Chip to learn more about how it has created a business which has more than stepped up to the demands its clients, which include FTSE 100 organisations, place on their IT infrastructure and managed services.
Blue Chip has more than 30 years expertise under its belt. What does it offer?
Our raison d'être is to keep businesses running by providing mission critical services which covers everything from cloud services, infrastructure, hosting, software, hardware maintenance, and support. We are trusted providers of the infrastructure that underpins some of the biggest brands in the world, for example, we are proud to count 10 per cent of the UK's banking sector among our client base. We are a longstanding IBM Platinum Business Partner, having originally built the business around its platforms, and now offer market leading services across a multitude of vendors.
You are proud to own your infrastructure. Tell us more?
Owning our infrastructure puts us in control of all aspects of our customers' data and services. It means that our customers know where their data sits and most important that it is in safe hands. We specialise in critical IT infrastructure which resides in our two data centres - tier III and tier IV - which are designed to guarantee resilience and the highest levels of uptime and availability. As we are Software Defined Data Centre (SDDC) 'all the way' it means that we can migrate complete and complex customer environments in days. For example, even in the current climate, over the Easter weekend we completed one of our most complicated projects to date, migrating thousands of virtual machines over for a much-valued client. We could not have achieved this without our SDDC infrastructure or had we been reliant on third parties in any way.
And about your people.
As well as the IT services we offer, a huge part of why we attract and retain the calibre of clients that we do, is down to the calibre of our people. We have a highly skilled team. We also run an apprentice scheme, now in its 15th year, which enables us to nurture the technology stars of the future. We are keen to retain skillsets that are considered to be a dying art (IBM i, AIX, Mainframe), on which our customers rely. Many of our apprentices have come up through the ranks to be among our most talented team members.
You are working hard to be sustainable.
Sustainability is at the heart of what we do. We have achieved Power Usage Efficiency (PUE) of 1.1 in our data centres, developed and implemented a patented eco-cooling system, and we have also partnered with the Forest of Marston Vale's tree planting initiative in our commitment to become a carbon neutral operation. The steps we have taken coupled with an ISO 4001 accreditation means that our data centres are among the most sustainable facilities in Europe.
What next for Blue Chip?
We will continue to build on our 30 plus years of expertise; invest in our services and infrastructure, and just as important, our people. Cloud services continue to be the growth area and undoubtedly the future of IT infrastructure - we offer private and public cloud services including IBM Cloud. One of the biggest drivers for our cloud business is around our expertise in migrations, many of which are being prompted by the rush to meet SAP's 2027 end of support deadline. Our credentials in this area have won us major projects across a broad spectrum of industry sectors including the banking industry as we are a QSA approved PCI Level 1 Service Provider.