Added Monday 12 August 2019 by Arrow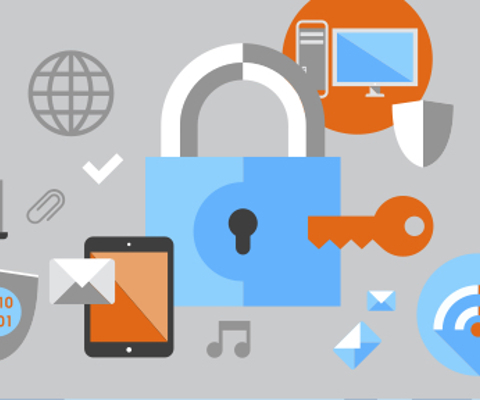 I can still recall the watershed moment it all fell into place …
It was halfway through the prestigious three day IBM Security Top Gun training, and we had already been bombarded by so many security product names and best practices that my head was swimming; I desperately needed to make sense of why there were so many products and how they all fitted together (particularly as there were tests ahead and the esteemed Top Gun cap to win ;-)
Sat at lunch, chatting to the other students, and toying with a slice of onion ring in my salad, I had my security epiphany!  Protecting an enterprises' business critical data and intellectual property (IP) was like an Onion of Security!  The data and IP were at the heart of the onion, with hackers, criminals and other cyber-malcontents on the outside, trying to get through numerous layers of integrated and intelligent security.
So, what does the IBM Onion of Security look like and how does it work to protect business-critical assets?  Here is my own personal take on this question …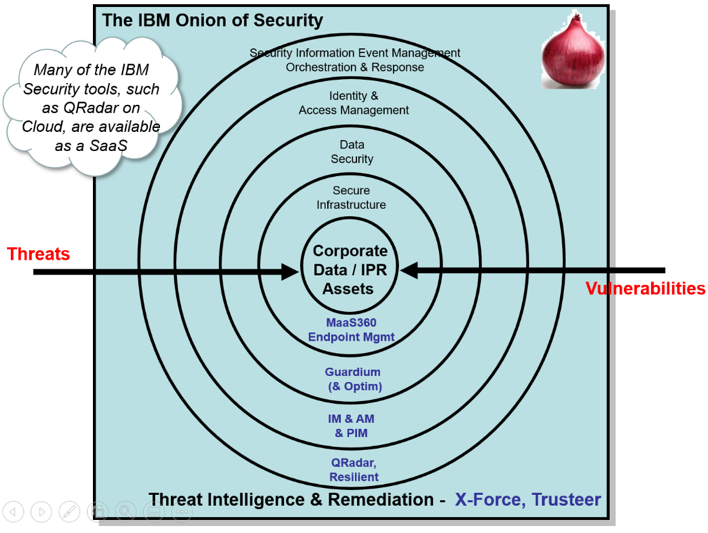 The IBM Onion of Security, is comprised of …
Hopefully, sharing my epiphany about the IBM Onion of Security has helped you understand what the IBM Security solutions can do for the customer and how they all fit together into an integrated and complete security solution.
In Part 2 of this Blog, I will explain in detail the tangible benefits the IBM security solutions can deliver.