Added Thursday 13 June 2019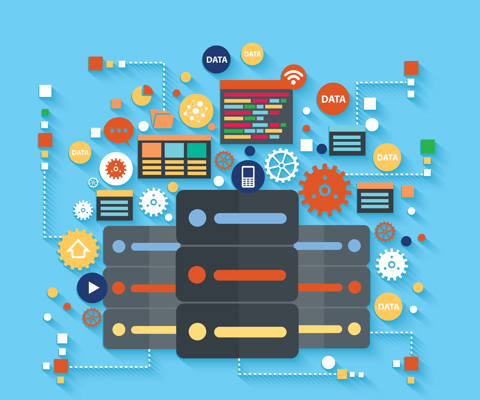 In a thriving global business, it is imperative that your IT infrastructure can deliver data-driven insights and predict real-time outcomes. This is why many organisations use SAP HANA – a business data platform that uses in-memory database technology that allows the processing of massive amounts of real-time data in a short time.
The quantity of structured and unstructured data available to organisations is soaring – and they rely on it more than ever. Yet, despite the importance of such information, many companies struggle to simplify the complex nature of all the data streams available to them. This is where IBM Power Systems come in. Power is IBM's architecture-based server line, built to work with big data allowing businesses to scale their database capacity and the size of their SAP HANA environment.
So, what are the advantages of using IBM power systems with SAP HANA?
There are significant benefits in the flexibility, cost of operation and the performance delivered by the IBM solution, as well as future options for growth compared to the traditional x86 servers.
Running SAP HANA on IBM Power Systems helps businesses get better and faster results than on x86 based alternatives. The combination of excellent performance, reliability and flexibility make IBM Power Systems a versatile consolidation platform for multiple SAP HANA databases, traditional SAP applications and other workloads.
IBM Power is the ideal platform for infrastructure demands imposed by SAP HANA and S/4 HANA offering:
Better Performance
Real-time insights and faster business processes. Benefits of which include:
Run 8 HANA instances on 1 IBM Power Systems server vs. 1 instance on commodity servers
8x performance per core over commodity servers
Go live faster than on standard x86-based servers
Leverage IBM Lab Services Migration Factory to streamline migration and to limit risk
Better Reliability
By using IBM Power Systems for your SAP HANA requirements, you can protect your data and mission-critical workloads. Benefits include:
999% uptime
Voted the most reliable server for seven consecutive years
High level of security for data when collected, stored and processed
More Flexibility
IBM Power gives you the flexibility to meet current and future demands.
Cloud-ready
Capacity on demand consumption level
Mix and match server environments
Ready for tomorrow's workloads: advanced analytics, AI, deep learning
Interestingly, too, IBM Power is an ideal platform for hybrid cloud with SAP HANA and S/4 HANA.
Further benefits include:
Turn on and pay for cores only when needed
Run IBM Power as a cloud with OpenStack
Bring up SAP via IBM Power VC and use with SAP Landscape Virtualization Manager (LVM) and vRealize
Use IBM PowerVC for VM setup and management
If you're considering running your SAP HANA applications on IBM Power contact Celerity or download the latest Celerity eBook to find out more.