Added Friday 08 November 2019 by Chilli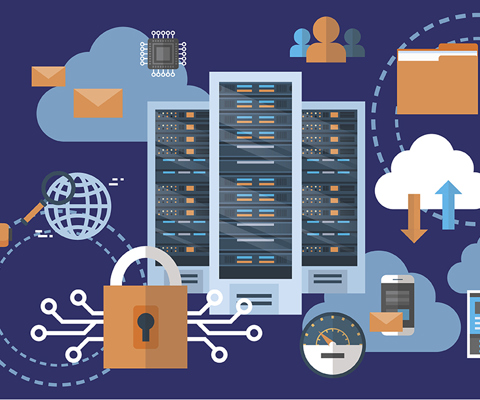 Are you providing the right level of availability to your business?
We caught up with Chilli IT to talk about the trend they are seeing with a growing number of their existing customer base transitioning from a disaster recovery solution to a high availability solution as the impact of unexpected downtime on businesses grows. In the article below they will help you assess whether a disaster recovery solution provides the right level of protection for your organisation.
High Availability defined:
High availability solution is designed to ensure business-critical resources (such as applications, disks, and file shares) are almost always available to end-users. This type of solution can be delivered through software or hardware-based replication based on your requirements.
Disaster Recovery defined:
A pre-planned approach designed to return a data center to full operation in the event of a disaster. This would include recovering data lost due to unforeseen circumstances such as floods or power outages.
Business Demands – Recovery Time Objective
The recovery time objective of your company will have a strong influence on whether you have a high availability solution in place. If you have demanding recovery time objectives and need to recover your data quickly without any user disruption then a high availability solution can help. High availability solutions provide automated failover to a predetermined backup server in the event of a disaster resulting in little disruption for your end-users.
A stand-alone disaster recovery solution is often based on regular tape backups, typically performed at the end of the day. This data would then be sent to offsite to a data backup and services provider for long term storage. In the event of a disaster, you would have to request the correct media, have it transported to your designated location and then restored to your backup infrastructure (assuming that the backup infrastructure is ready). All of this is a lengthy process, as a business you have to determine whether you are comfortable with long recovery times. It is important to analyze what data the system holds and the potential impact it would have if end-users could not access it for a period of time. If the impact is seen as minimal or the perceived risk of losing your system is seen as unlikely then a stand-alone disaster recovery solution could be enough.
Business Demands – Recovery Point Objective
The recovery point objective is the maximum amount of data you are prepared to lose in the event of a disaster, measured in time. It is important to calculate how long your end users can operate without data before there is an impact on business operations. If the data is business-critical and there is likely to be a significant financial, regulatory or operational cost associated with lost data then a high availability solution can provide you with the resiliency you need. Modern high availability solutions can provide a recovery point measured in seconds, resulting in a negligible impact on your business, whereas an organization with no high availability and only a disaster recovery solution to fall back on could potentially lose days worth of data depending on the frequency and reliability of their backups. Again if the data is non-business-critical and the impact negligible then a high availability solution may not be suitable for your needs.
Cost is a factor to consider if you do not have demanding recovery time and point objectives and the impact of downtime is minimal a high availability solution is an unnecessary cost and the money could be utilized better elsewhere within your business. Increasingly, IT Management is under pressure to deliver improved efficiency with tight budgets. Even though high availability solutions are becoming more affordable recently there is still fairly sizeable costs associated with license fees, additional hardware, and monitoring and management costs once you have implemented a high availability solution.
Conclusion
It is each businesses responsibility to complete an impact analysis to confirm and describe their RTO and RPO. Whilst often this is a task left to IT, it is clear that the business owners for each area need to define their requirements and assist in the funding and signing off of the solution which fits their needs.
If you want to find out more and speak to the experts at Chilli IT: