Added Wednesday 30 December 2020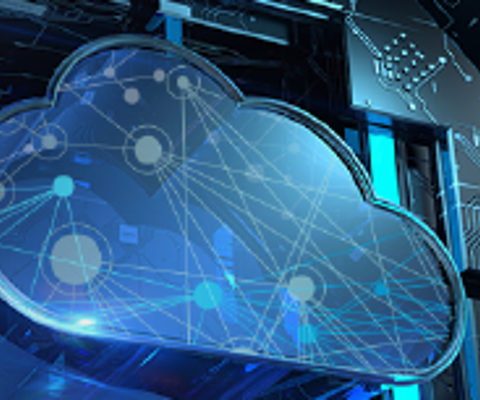 As 2020 ends and a new year starts, The It Insider caught up with Rick Norgate, managing director at Predatar, to talk about what trends we'll see in 2021.
It looks like the disruption of 2020 is set to continue through the first half of 2021 and as a result, we're going to see some of the trends that gained traction in 2020 further accelerate. But these will be joined by a number of other emerging trends that will move from niche technologies into the mainstream. There's lots we could discuss but given Predatar's focus on helping infrastructure teams better manage their data, we focussed on the two that will have the biggest impact on backup and recovery in 2021.
Home Working driving Hybrid Multi Cloud
Without doubt the biggest tech trend of 2020 was technology that allowed people to work from home. You only have to look at the usage statistics of Zoom and Teams in the last 9 months of 2020 to see the adoption and traction that these technologies gained as business adapted to remote working.
According to a recent survey conducted by CCS Insights to over 700 business, 60% of business leaders in Europe and North America expect over 25% of their workforce to work at least partly from home while one-third of large enterprises will reduce their spending on office locations by an average of 20% and use the savings to provide remote workers with better connectivity, devices and collaborative tools.  What technology sits behind the vast majority of these tools? Cloud.
Throughout 2020 Predatar saw many businesses that have typically shied away from the cloud such as Finance & Medical have no choice but to embrace not just one but several different cloud providers to ensure home workers got the tools they needed while ensuring business continuity.
Through our own customers, we are already seeing this move to a multi-hybrid cloud infrastructure continuing to grow and even accelerate into 2021. This move brings a host of benefits to both businesses and their employees but also some challenges. One of the key challenges as highlighted in December 2020 article by CIO Magazine is Security. With business-critical data spread across multiple clouds and on premise data centres how do you ensure this is protected, backed up and can be recovered in event of a disaster? This is one of the key challenges we see driving businesses to market for modern backup and recovery solutions and is one that modern platform providers such as Predatar are setup to help with.
The Cloud Native Competitive Edge
Businesses have always looked for ways to do more for less and get that competitive edge. One technology that has been making its way into the mainstream over the past five years that can help with this is application containerisation.
Containerisation is a lightweight virtualisation method used to deploy and run applications without the need for resource-heavy virtual machines (VM's). Containers work across bare-metal systems, cloud instances and virtual machines on Linux, newer versions of Windows and Mac OSX. Outside the obvious cost-efficiency containers bring is also benefits in portability & agility.
Portability: A container can run on any system and in any cloud without requiring code changes which makes it easy to move applications between on premise data centres and different third party clouds. This allows businesses to ensure their platforms are available 24/7 with no downtime and that they can be accessed by their users easily.
Agility: This is one reason why container adoption fits so well within an agile DevOps methodology. Throughout the application lifecycle from code development through to testing and production, the file systems and associated binaries stay the same. What this means is that all elements of the application becomes one image. This greatly simplifies version control and allows containers to be spun up quicker, amended, tested and released without the need for lengthy development cycles and major releases. Businesses that have embraced containerisation and Agile DevOps are often able to deliver multiple software releases per day, compared with traditional methods where you are often lucky to see 1 release per quarter.
This combination of portability and agility allows businesses to react quickly to changing market conditions and pivot to meet new opportunities.
As more and more businesses move away from traditional practices and push towards hybrid cloud models this ability to pivot quickly will move from something that is desirable to something that is essential.
To bring this back home, containerised applications can bring many benefits but do come with complications which is why their adoption has been slow. The underlying principles of containerisation are very different to what has gone before and therefore need specialist skills and have to be treated differently. Containers are not backed up and protected like traditional workloads. So the question is do you further complex your IT estate by bringing in another backup product or do you look for one provider that can help you protect all your data no matter where it is stored?
If you want to stay one step ahead of data challenges, contact the Predatar team: