Added Monday 04 May 2020 by SyntheSys Technologies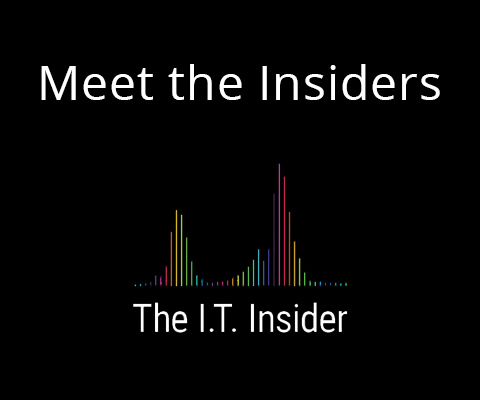 This month in our Meet the Insiders piece we've interviewed Mark Williamson, director of SyntheSys, an IBM Gold level Business partner that delivers systems engineering and IBM tool support to organisations in the defence, transportation, automotive, energy and manufacturing markets. We talked about the importance of working in partnership with world-class technology organisations that can deliver the bedrock, allowing a company like SyntheSys to apply its knowledge to support the entire systems engineering lifecycle for customers.
Tell us a bit about you and SyntheSys?
I was in the RAF for 23 years; I have an engineering background and have been a system engineering consultant with SyntheSys for almost 15 years.  SyntheSys has been operating since 1988 mainly in the defence industry - supporting MOD's around the world.
In 2005 SyntheSys began developing a system engineering solution to support our defence area of business and became an IBM Business Partner – delivering consultancy and transactional sales. The Embedded Solution Agreement (ESA) allows us to use IBM's technology and combine it with our own intellectual property to add value and deliver a total solution to our clients. Today we are an IBM Gold Business Partner and we've been working with Arrow Electronics for around a decade too. We offer systems engineering tool support and still work with many defence clients.
What is the main focus for SyntheSys at present?
We're growing the business in other sectors beyond just our core sector of defence. I am focussing on delivering systems engineering to the transport sector and we now have business with a number of clients in the transport sector supporting their use of IBM tools.
What makes SyntheSys stand out from the competition?
Other business partners are often transactional – just moving products - whereas the services that we offer at SyntheSys are based around consultancy, certification and skills, we take customers through the whole journey of procurement, configuration, deployment and support. Most of our clients have been with us for many years and we deliver collaborative engineering management combining talent, skills and training – not just the technology.
What are the main challenges facing engineers?
Finding a solution that delivers return on investment and protects cash flow is probably the one of the biggest challenges. IBM delivers on its promise of that. There are lots of open source solutions, but in my experience, they don't always deliver the full engineering suite of capabilities individually, and so it's much more efficient to have the combined IBM solution – you can easily see the benefits of world class software.
One of the other challenges is delivering training when people have to be released from work to undertake training schedules – it's a big ask to release employees for a week at a time, but there's only so much we can deliver online - much of it relies on face to face interaction and imparting personal experience.
What's been the biggest achievement so far?
Getting our IBM Gold Business Partner status was a huge benchmark for us as it requires certifications, a list of core competencies, strategies in place and turnover thresholds - all of which must come together to deliver on the status. 
Developing our own SaaS capability where we have the ability to manage the whole systems engineering environment for customers on IBM Cloud has also been a key part of our success and continues to drive our offering to customers, not just in defence, but now in the wider market.
What would your advice be to others?
Working with a value-added distribution (VAD) partner is key – Arrow has been brilliant in supporting us with both transactional as well as marketing support.  Good communication with the distributors is critical to success.