Added Friday 04 September 2020 by Function Six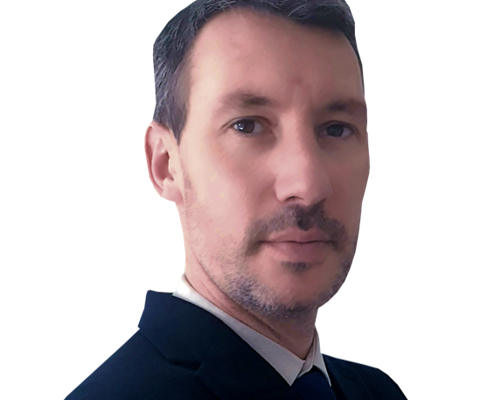 You might think that the first half of 2020 would be a reckless time to start a business, but that's exactly what six colleagues have done in forming Function Six, a niche consultancy specialising in the selection, design, implementation and support of Corporate Performance Management (CPM) systems. The consultancy works predominantly within the insurance sectors (but not exclusively) to bring about digital transformation with finance technology. We've spoken with one of the six directors, Jon von der Heyden, about his journey and the new start-up he's helped to create.
How did you get into the industry?
Many moons ago I was asked to work on a project for investment data enrichment on a Solvency-II project (European insurance directive) for a global insurer. I learnt a lot about the industry and finance technology and from there, I just continued down the same path. I picked up skills as a specialist in financial regulatory reporting, financial planning and continued to enhance my technical skills.
Eventually that led me to a very large finance transformation project for a health insurer, implementing a variety of applications and mapping out a CPM journey. It was on that project that I met my five co-partners – we were all working on the different elements of the project – either as contractors, consultants or internally. Each brought niche skills to the table, be it in terms of consolidation, planning, IFRS 16, Solvency II and a variety of technical skills, including IBM Cognos Controller, TM1 and CCH Tagetik.  As a virtual team we became known as the 'dream team' because we were core to the success of the project.
Why did you make the decision to start Function Six?
Twelve months after the project with the health insurer was over, we realised that we should put our heads together to do the same for others and Function Six was created. The dream team was back together.
What size is the business and how has it grown?
Considering we were newly formed in lockdown we've been doing well. There are of course positives and negatives to starting when we did. We've had a lot of time to prepare and get started. We don't have a vision to be a large headcount organisation – we have niche experience and by pooling that knowledge we've created an organisation that we know customers will want to work with, by having both technical and domain expertise, particularly in the insurance sector. We've already witnessed tremendous growth, which for a start-up in this climate is great. Many of our previous employers are now customers, vendors have realised that we provide a type of nurture that many customers yearn for, and we're going from strength-to-strength. Word of mouth and reputation have carried us this far, long may that continue.
What are your plans for the future?
We hope to continue to grow organically - relationships are key to success. Partnering with IBM and other vendors, working with other players in the market and establishing strong relationships is definitely where we will be concentrating our efforts – we want to grow our relationships to provide the level of nurture our customers expect.
From a technical perspective, CPM is a very exciting place to be. There's a lot of development in the planning space with the introduction of AI which makes the evolution enticing. We're implementing solutions that integrate with disparate systems and helping companies to rationalise their systems and harmonise business processes, reducing their costs and helping them achieve efficiencies. We like to be more involved with vendors' product development lending our specific insurance expertise – and to play around a bit more with Robotic Process Automation to see how it might be integrated in the end-to-end complex business processes.
There's a lot of uncertainty in the world currently and considerably more remote working – it's important to have those synergies to enable and empower the workforce. There's also a lot of technology that we already have that works – up to 50% of automation can be achieved using current technology - we need to look at what we have currently and make best use of it now.
What has been your biggest achievement?
Definitely starting a company in lockdown! We have achieved a lot despite the tightening of purse strings in the insurance sector. We can see the initial impact of Covid, the huge losses in the insurance sector, and yet our customers recognise the capability we offer to reduce costs with our CPM solutions and are choosing to work with us. Many of our customers desire a return on their investment in the current financial year. The fact that we have achieved exactly this across a handful of our projects gives us tremendous pride.
What makes Function Six different or stand out from the competition?
Without question it is the extensiveness of our technical and domain expertise. Having been on the client-side of the fence we have empathy and real-world experience of systems implementations and have felt the pain points ourselves - between the six of us, we have over 100 years' experience.  We have a qualified accountants, Oracle, CCH Tagetik and IBM experts and considerable industry-specific expertise.  We've covered insurance, broadcast media, construction and more. Having extensive client-side experience we truly empathise with our customers and there's a lot of broad practice sharing in a small group where we can all support each other and learn. Our ambition is to maintain our experience mean as we grow and create an environment where the more experienced professionals can grow without being pushed into senior management and/or sales roles.  We love what we do, and we firmly believe this is just what is needed to stand out from the crowd.
If you could give one piece of advice to someone getting into the industry, what would it be?
It's not unusual in corporate giants to witness different departments working in different silos and it can be difficult to understand and get the broader experience. There are a lot of opportunities to collaborate if you simply meet with peers and like-minded people across an organisation and its spectrum of different systems. There are many different systems that could be brought together under a single CPM system but because of the siloed approach, businesses often end up with an overly complex finance systems landscape. Making a difference means that one must work with peers and that means being a bit extrovert.
Hand in hand with that comes resistance to change and change fatigue. The appetite to learn new systems is low – traditionally new systems have been difficult and disruptive, but that landscape is different today. We're in a world of 'easier' – low code or no code (no development, just configuration) and these change improvements don't need to be costly or take years to recognise ROI - nor should they induce fear of more change. Technology should make life easier and with an 'agile' approach to change, the torment of 'waterfall' methodologies has gone.  Don't be afraid of change, and don't be afraid to challenge the status quo.