Added Monday 19 August 2019 by Chilli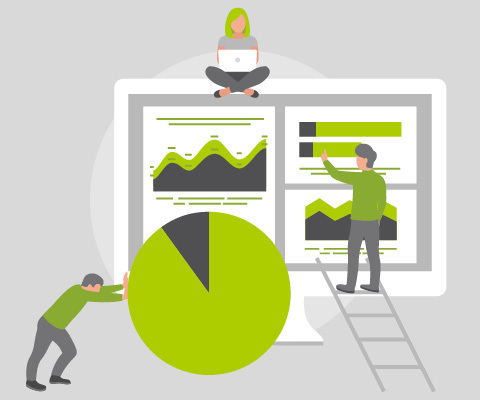 During his extensive career, Andy Weir, Sales Director at services company Chilli IT, has seen business users, customers and supply chain partners ratchet up the pressure on IT teams to ensure the round-the-clock availability of data. Here, Andy suggests some solutions to this challenge, drawing on the IBM portfolio.
It's been a long time since businesses could rely on last night's backup to come to the rescue in the event of a system failure. Invariably, the crash would always occur at the end of the day, just before backup, and what business today can afford to lose a whole day's transactions?
Recovery point and recover time objectives are now much more aggressive. Being out of action even for a few minutes has become unacceptable.
I'm not just talking about mission-critical life-and-death applications either. For banks, retailers, manufacturers, travel companies and others, unavailable data equates to missed opportunities and lost business. It's hard to think of any sector where customers will tolerate seeing the message: "Sorry, we're carrying out essential maintenance – please come back later".
At Chilli IT, we are always on the lookout for technology that will help our clients to maintain the availability of data throughout planned maintenance and development activities, outages due to system failure and other, more dramatic, threats to their business continuity.
Some common IT scenarios that undermine data availability
Wouldn't it be great if you could carry out scheduled preventive maintenance, implementing upgrades and patches and so on, without data users being aware you're doing so?
IBM Hyperswap lets you do this by enabling you to cluster together a number of systems in the IBM Storwize storage range (V5000, V7000, FlashSystem 9100…), so they can talk to one another and exchange data. You can then perform your maintenance tasks on system #1, while #2 carries on with production work; and then swap over to maintain #2 while system #1 picks up the slack.
IBM aims for 100% availability with Hyperswap, making IBM Hyperswap attractive for improving resilience generally. You can stretch the physical distance between systems you've clustered up to 1km to improve business continuity. This is particularly useful where you have a number of offices on one campus.
Performing backups overnight in effect halves the time your systems are available. Using the FlashCopy feature supported on various IBM storage devices allows users to continue accessing the data uninterrupted. FlashCopy takes a snapshot of the data in a matter of seconds and then integrates with the backup solution to take a copy to tape.
Using FlashCopy, we've enabled Reynolds Catering Supplies, a leading supplier and wholesaler to the UK foodservice and catering industries, to radically shrink their backup time from 12 to 14 hours to a few minutes.
It's a versatile capability that comes in very useful when you're rolling out a new software version, testing user acceptance or trialling a new application, by enabling you to take a copy of the data and build a new environment for testing and development.
Natural or man-made disaster
It'll never happen here – but unfortunately, all too often it does! Flood, fire, vandalism, theft, a massive infrastructure failure… you need to safeguard your systems and the vitally important data that sits on them against all that the world can throw at them.
If you want to build greater resilience by putting geographical distance between your sites, consider IBM Global Mirror. This replicates data between two sites with a recovery point objective of as low as 3–5 seconds. Application performance at the primary site is unaffected.
IBM Global Mirror provides exceptional protection in the event of a site loss and is ideal for sites over 300km apart. This means that you can back up your data to a remote branch or a third-party data centre, well away from the location experiencing problems.
These are just some examples of how the IBM Storwize family of products and features can help you maintain a continuous supply of crucial data across your business. It's very much a horses-for-courses approach, depending on your specific needs, with these solutions putting high availability within the reach of a wider range of businesses.
Like to know more?
We've produced three short videos around IBM Storwize:
Two feature Richard Calder, Director of Reynolds Catering Supplies. He explains how we've improved the availability of the company's infrastructure using IBM Hyperswap and, as mentioned previously, reduced the time to perform a full system backup from hours to a few minutes using IBM FlashCopy.
In the third video, one of our technical team provides an overview and demo of IBM Storwize Hyperswap.
Visit the Chilli IT YouTube channel .
https://www.youtube.com/channel/UCHXqRkYnwWnMBoSq-sxthbA