Added Saturday 23 March 2019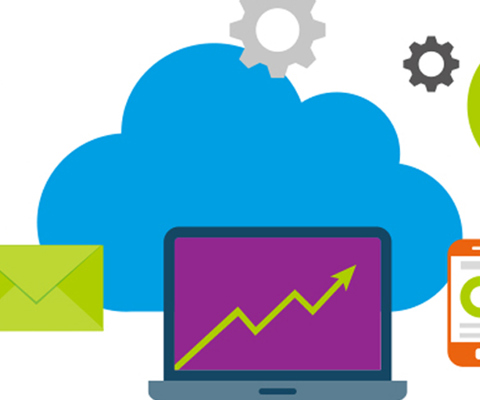 The London Insurance Market prides itself on its position and reputation as a global centre of excellence, employing over 52,000 people and paying more than £140bn in claims in the last 5 years. To build on and strengthen its position, the Market undertakes a continuous programme of modernisation – developing, nurturing and delivering new solutions to meet changing customer needs in a way that's both accessible and cost-effective. A key challenge has been to digitally transform the Insurance Market - moving away from legacy paper-based systems to online processing and storage of documentation.
We caught up with Simon Markfort, Head of Digital Transformation at Datum Solutions to tell us about some of the work they've been doing to support this challenge.
The Customer
The Insurers' Market Repository (IMR) is a key piece of processing infrastructure for the London insurance market – supporting the market as it transitions from a largely paper-based system to 98% electronic processing of premiums, policies and claims. Xchanging, a business process, procurement and technology services provider, operates the IMR and is responsible for ensuring ongoing value for its users.
The Business Challenge
With over 13,000 active users in the broker and insurance communities, the IMR service has continued to grow since its launch in 2006, with an ever-increasing volume of data uploaded and retrieved on a daily basis. Today, 5000 documents are loaded every hour at peak times, meaning that the performance and stability of the system is absolutely critical to its business users. With the legacy infrastructure unable to meet the changing demands and proving costly to maintain, the decision was made to upgrade the service in 2015 – adding in new functionality, automation and enhanced security features.
The Solution
Datum and IBM worked to deliver a successful proof of concept for the new IMR and subsequently, IBM technology was selected with Datum as the delivery partner. IBM's Automation Platform for Digital Business is specifically designed to automate repetitive human tasks, content management, process workflows, data capture and business decisions through flexible integration. Datum utilised key components of IBM's Digital Business Automation suite to deliver the ideal solution for Xchanging, with significant customisation, integration and migration needed to make the IMR fit for purpose both now and into the future.
IBM Content Navigator: Designed to improve business processes, drive productivity and increase customer engagement by transforming the way in which content is accessed, delivered and presented, Content Navigator uses a powerful, easy-to-use interface that delivers trusted data quickly and securely. Leveraging Datum's customised application development and integration skills, Content Navigator ensures a consistent and reliable experience for IMR users.
IBM FileNet Content Manager: Provides scalable enterprise content management to ensure secure, mobile anytime access throughout a document's lifecycle – ensuring compliance and governance across content stores.
IBM Datacap: Providing a complete solution for document and data capture, Datacap scans, classifies, recognises, validates, verifies, and exports data and document images quickly, accurately and cost-effectively. By combining the common recognition engines for OCR, ICR, OMR and barcodes with libraries of hundreds of script-based and code-based (.NET) actions, Datacap accurately captures data from any type of structured, highly variable, or unstructured documents.
Workflow Process Automation: Datum integrated multiple workflow automation applications through Enterprise Service Bus (ESB) architecture to digitise IMR workflows for seamless operations and a consistent end-user experience.
Robotic Process Automation (RPA): RPA bots are able to automate routine manual tasks – quickly and cost-effectively. Datum worked in partnership with Xchanging using Blue Prism to deliver an RPA solution to significantly automate the IMR Business Processing.
Key Business Benefits
* Improved Performance & Stability: With data volumes continuing to increase year on year, the new infrastructure has been designed to support the business critical nature of insurance documentation – providing 24x7 instant access and maximum performance, even at peak times.
* Improved Customer Service & User experience: Content can now be accessed, delivered and presented through a single easy-to-use interface – saving insurers and brokers significant time and resources on a daily basis.
* Improved Scalability: Meeting the IMR demand for uploading exceptionally high volumes of documents, Datum tailored the IBM solution to not only meet today's business requirements, but to enable rapid, cost-effective scale and adaptation when needs change in the future.
* Improved Supportability and Integration: The IMR was previously running on old technology that was no longer supported by the vendor, leading to increased cost and risk. The partnership between IBM and Datum has developed a tightly integrated, customised solution for the IMR, but based on the proven IBM Digital Business Automation platform that will ensure the continued investment and support needed for future scale and innovation.
* Improved Functionality & Automation: Minimising human error and freeing up valuable time and resources, the introduction of features such as RPA reduces costs with users reporting improved processing accuracy and manual intervention reduced.
* Improved Management Information: The integrated IBM platform provides significant advantages through digital automation - ensuring a unified user experience for consistency and ease of collaboration across operations, and providing platform services that drive analytics and insight for operational intelligence.
Want to explore this subject further?
Founded in 2010, Datum Solutions is one of the largest Gold IBM Partners for Enterprise Content Management (ECM) – employing more than 300 ECM Professionals on a global basis. If you'd like to explore how your organisation could take advantage of the latest digital business automation solutions to help drive greater profitability and productivity, visit the Datum website.