Added Thursday 28 June 2018 by Arrow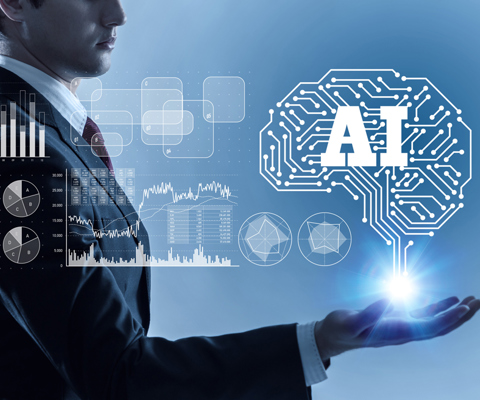 Author: Beth Robinson, IBM Business Development Manager, Arrow ECS
Business and IT leaders are under increasing pressure to consider what artificial intelligence (AI) could do for their business.  The opportunities from AI applications that can help to deliver new insights and deep learning from business data are immense.  And what about the risk to the business if they choose not to invest in AI and allow their competitors to steal an advantage as a result?
With the ability to quickly analyse massive amounts of data, for every process that a business has, there's an opportunity to improve it using AI.  AI can also have a significant positive impact on customer engagement – providing the insight needed to strengthen relationships and optimise opportunities.
What can AI do for my business today?
Whilst 72% of business executives believe that AI will be crucial to their success and provide the business advantage of the future (PwC, AI Predictions 2018), the real question we all want an answer to is "what can AI do for my business today?"
Essentially, AI empowers employees to add more value to the business, by:
Automating repetitive, manual tasks, to free up human resources. One obvious example of this is the number of man hours spent wading through the data that comes from ERP, payment processing, business intelligence and other systems, to undertake month end financial reporting.
Identifying trends in historical data that provide the insight needed to identify areas of weakness and improve resilience throughout the business supply chain
Providing forward looking intelligence that accelerates and strengthens business decision making.
From a generic point of view, this all sounds great.  From a strategic point of view though, business leaders will need to make a specific case for why AI makes sense for their organisation.
The problem with establishing use cases for AI
According to a recent Gartner survey, 37% of organisations are still looking to define their AI strategies, while 35% are struggling to identify suitable use cases.
This is clearly a major challenge, because in order to secure the necessary investment for AI projects, business leaders will need to put forward a solid business case in terms of the potential return on investment (ROI).  Part of the problem here is that there is no such thing as a 'typical AI business case', because the ROI will always be specific to the particular business scenario, problem or project that has employed AI methods and techniques – usually as part of a much wider solution.
Make a strong business case for AI
As a global technology enablement company that brings innovative solutions to the market to help solve complex business challenges, Arrow ECS recognises the importance in addressing this challenge head on.  That's why we've invested in a new demonstration system that's purpose built for AI – enabling organisations to see tangible results and gain a specific understanding of how investing in AI could help them to harness the value of business data.
Giving you the opportunity to see AI in action and discover for yourself how it could drive real value for your business, you can benefit from:
Exploratory Workshop: Work with Arrow's industry, AI and machine learning experts to understand and explore some of the biggest pain points within your business that AI could help to address.
AI Showcase: Having understood the specific business objectives that your organisation hopes to address through AI, we will measure the potential ROI for your business, based on a real-world data sample that you provide.
As a result, you'll be able to determine whether your business is ready to invest in AI right now and if so, be able to present a strong business case for taking the project forward.
What's next?
Arrow and our partner network can help you to develop an AI business case for your organisation, then provide a demonstration/proof of concept on the most performant and scalable platforms in the market. If you'd like to explore this opportunity in more detail, please email the team and one of our Artificial Intelligence experts will then get in touch.