Added Wednesday 10 January 2018
SECURITY December 2017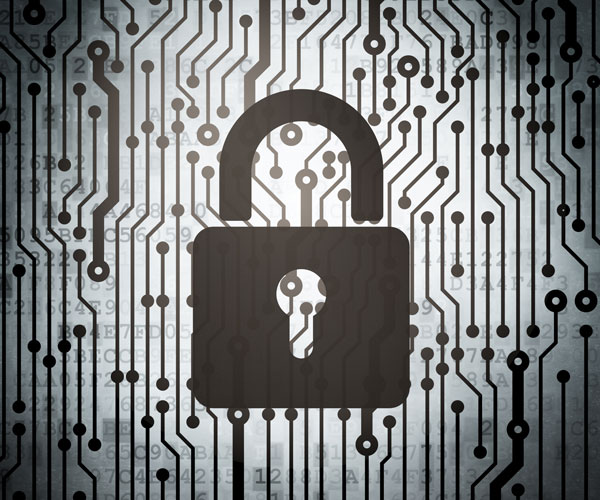 Stuart Macdonald, Managing Director and Founder of Seric Systems Ltd, underscores the importance of security at the endpoint.
I don't think anyone will easily forget the WannaCry cyber attack, which managed to disrupt 34% of NHS trusts back in May 2017. It must surely be a strong contender for the award of UK's Biggest Security Breach 2017.
Yet the damage could have been avoided or at least mitigated. Indeed, the National Audit Office described WannaCry as "a relatively unsophisticated attack that could have been prevented by the NHS following basic IT security best practice."
Protecting data in the wild
The moral of the story is 'patch and secure'. Keep your systems and devices up to date and secure them with the right anti-virus protection.
Easier said than done perhaps? With mobile and remote working now a fact of life, you may have hundreds, thousands or even hundreds of thousands of laptops and other mobile devices out on the road at any time.
The security of your corporate data could be dependent on the wi-fi service of a hotel chain, high-street coffee shop or motorway service station, or an employee's home network. Hacking is just too easy. For example, a small, unobtrusive device such as a Pineapple (currently retailing at a mere $60) can be used to hijack your employees' wireless connections by tricking hotspot users into connecting to the internet instead of their intended router. It then monitors their activity, massively exposing your business in the process.
To be fair, it's not just employees out on the road who introduce risk. What obsolete kit do your office-based staff have stowed under their desks, 'just in case'? Unpatched printers and other peripherals can also cause problems.
Any of these situations creates vulnerabilities in your defences, creating a gap through which a virus or ransomware could enter. The results could be just as disastrous for your business as WannaCry was for the NHS.
De-risking projects
The sheer size and scale of the problem can make any IT manager want to lie down in a darkened room. How do you even start working out which devices you've got where? And how do you update your security policies to accommodate today's mobile working practices?
Faced with a choice of assessing the level of security on your laptop estate or doing something innovative in the datacentre, it's only human nature to prefer to invest resources where they bring immediate, visible return. With easier wins to be had, the endpoint is often neglected.
However, while this may have been the state of play in the past, nowadays it doesn't have to be either/or.
There are tools that automate the process: auto-discovery, auto-checking, auto-scanning… to find, fix and secure assets sitting on your network. Tools such as such as the IBM BigFix endpoint management and security platform take the hassle out of discovering what you have and making all devices and users toe the line according to your corporate security policies.
Incidentally, we often find when performing a security audit that it's the Linux server sitting quietly in the corner, unpatched within living memory, or the Ubuntu image used for that niche piece of software that cause most problems. This is where the auto-discovery process comes into its own.
Cover all the bases
You no longer have to send out a search party to stock-take kit that is sitting out on the edges of your network. We can write scripts that detect equipment on your network when an employee comes back on line, so that we can automatically install/uninstall [things] according to group policy.
Similarly, we can nudge and go on to compel your employees to connect to your corporate network, rather than, say, the wi-fi down at their local. It's not just employees' wi-fi usage that requires monitoring: you need to block their use of USBs and filter the URLs they access.
In enforcing compliance to your policies, we're helping to build your 'herd immunity' and whittling away at rogue endpoints, where employees may be unwittingly endangering your business. The outcome: end-to-end protection across the corporate network, with no gaps around the edges.
More for less
Does this sound as if it could be a drain on your IT budget? In fact, the reverse is true. You may find that you're currently paying over the odds for your cyber security.
In one recent engagement, Seric saved a client £600K, freeing up 54% of their budget for more interesting and strategic projects, while ensuring they had more than twice the previous level of protection for their business.
If you'd like to know more, please visit www.seric.co.uk