Added Wednesday 07 March 2018 by Purple Square Consulting
The Customer Engagement Conversation
Read the
blog post Visit the
campaign page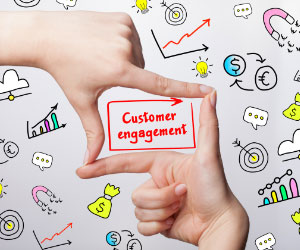 In the first of a series of articles around customer engagement from a marketing perspective, we talk to Purple Square Consulting, a professional services organisation focused exclusively on IBM Watson Marketing.
Founder and Managing Director Andrew Addison, Capability Director Ben North and Professional Services Director Tim Biddiscombe discuss how the EU's General Data Protection Regulation creates an opportunity for marketing departments to engage with customers in real-time.
Arrow: Marketers have spent years accumulating data in order to fulfil the promise of big data. Does the advent of the GDPR mean that they will now have to start shedding and shredding that data?
Tim Biddiscombe: It's certainly true that many of our clients have invested in acquiring and storing customer information assets, creating extremely large data sets, over the past two to three years.
Now, to comply with the GDPR, they must assess whether there is a reason to keep that data. Good governance will be paramount. Some of it will have to be jettisoned if the customer hasn't opted in to having their data stored, or if its use can't be justified.
Ben North: The fear factor around the GDPR is quite tangible at the moment. It affects anyone holding data on citizens and residents in the EU, so there will be an impact on organisations of all shapes and sizes and in all sectors.
Arrow: So it's a seismic change that undermines all their investment to date…
Andrew Addison: It will certainly take some managing. But while it seems an overwhelming task, here at Purple Square Consulting, we look at it in another light. It's a great opportunity to move from a 'Wild West' approach – that is, being able to get and use any data you want and creating huge data lakes just because you can – to one of deeper understanding and control of data.
Arrow: Under the GDPR, data subjects will have to actively opt in to having their data collected and stored. This turns the usual process – of opting out – on its head. What changes will this trigger?
Ben North: Again, rather than seeing this as show-stopper, we regard it as a way to build a close, mutually beneficial relationship with customers.
If they've given their explicit permission for you to keep in touch, you have the power to create a compelling engagement. If you can send targeted, personalised and focused communications that add value to their busy lives, customers will feel in control and should value the interaction.
In short, it's an opportunity for marketers to do what they should be doing, and using technology more smartly to create a relevant experience that gets the customer hooked.
Arrow: Targeted, personalised, focused…how does that translate into day-to-day reality for marketing departments?
Andrew Addison: It's a good question and unfortunately some organisations still struggle to deliver relevant communications. It demands that you understand what is happening to your customer, not yesterday, not even two hours ago, but right now in real-time, and tailor your marketing accordingly. It's also about interacting consistently across all touchpoints.
'Real-time' means it's an instant response to the steps the user has just taken. Are they engaging with you on social media, through in-store point of sale, through your call centre, on a mobile device? Have they just placed an order or put something in their shopping-basket?
Consumers are very savvy nowadays and they can justifiably expect you to know as much about them – and know it as quickly –as they do about you.
Arrow: So it's no longer sufficient to hope that if you throw enough mud at the wall some of it will stick?
Tim Biddiscombe: Quite! You need to use what you've learnt to offer a contextualised proposition that engages and excites the individual by being relevant to their interests, preferences and buying patterns.
It's a huge challenge, of course, but it brings benefits to the marketing organisation, too. You leverage the customer's willing interaction with you through inbound channels to create a virtuous circle of feedback. That then intelligently informs your planning decisions.
Ben North: There are also gains for the marketing budget. For example, why pay for repeated ad serving, when you can offer the customer a targeted proposition more cost-effectively? By the way, by 'proposition' I don't mean that you necessarily have to aggressively cross-sell and up-sell. You might offer lifestyle tips, articles or other content that help to develop loyalty to your brand.
A food retailer, for example, could monitor what the online shopper puts in their shopping basket and instantly suggest some 'dinner tonight' recipes. It's where AI can be a great help to marketers in helping them to identify trends and apply the rules to provide the right response in every possible scenario, learning as it goes. It enables marketers to achieve what they could only dream of previously.
Arrow: To sum up, it all comes down to being as relevant as possible – relevancy is all-important.
Andrew Addison: When you think about it, relevancy is nothing new. The difference is the complexities of today's marketing landscape. There's fierce global competition and new players are eroding traditional territories. You only have to consider disruptors like Aldi and Lidl in the retail space.
As a result, it's harder and harder to get yourself heard in the noise of the average inbox. But fortunately, the tools and technology are there to do the job, such as the IBM Watson Marketing suite of technologies, and there are people like us who can help you to create a strategy for their effective deployment.
Next steps: For more about real-time marketing, read the Purple Square Consulting blog post: Is your business ready for real-time?