Added Friday 09 March 2018
Free data quality assessment Visit the
campaign page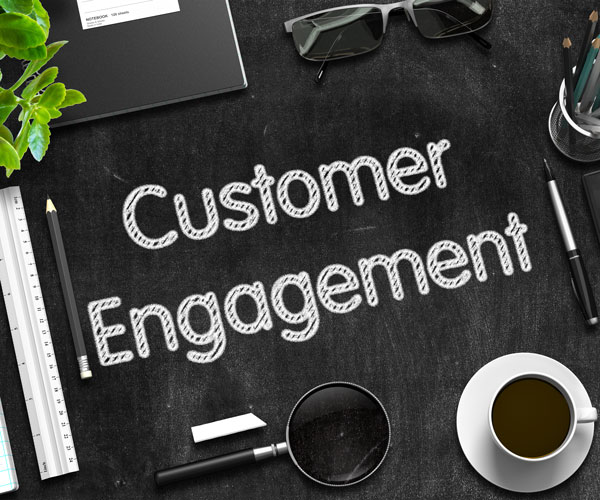 In the second of a series of articles around customer engagement from a marketing perspective, we talk to identity data intelligence specialists GBG.
Sales Director Paul Daley, General Manager John Feenan, and Client Services Director Nick Earnshaw explain why data is becoming a boardroom issue.
Arrow: What would you say are the biggest data-related challenges that organisations are facing today?
Paul Daley: Put simply, they are to reconcile data from different worlds – the real and the virtual – and use the aggregated data intelligently in a way that customers perceive as adding value to their lives. Some are really struggling with this.
Organisations need to integrate structured legacy data, which they've spent a long time accumulating from customers' interactions with the business, with new unstructured data coming in through digital channels such as the web and social media, plus data from third-parties. They then need to use the aggregated data in a way that recognises the customer as an individual at every point the customer touches that business
Nick Earnshaw: At GBG, we think in terms of three generations of data. The first was transactional - a company's own data, gathered into marketing databases and customer relationship management systems and supporting marketing campaigns. The second was lifestyle - lifestyle/income/location data. Often derived from external sources, painting pictures of customers above and beyond their direct dealing with companies to support better targeting and messaging. The third generation, where we are now, is interactional – data, gathered every time the individual connects with the business through multiple touchpoints across the world. Integrated with all the above customer data to create a Total Customer View, enabling customers to be identified and interacted with at any point in their path to purchase.
John Feenan: In today's global and multi-channel environment, organisations need to be able to do exceptionally clever things with this data and create a 360⁰ picture of what their customers and prospects do and don't like. Do you know where and when they like to shop, for example and where they prefer to hang out virtually? Can you identify what they have bought and what they are likely to buy next?
John Feenan: To give an example, an organisation should be able to differentiate between a first-time visitor to its website and a long-term customer, and respond to the two quite differently. It's about understanding the customer, recognising what they are doing in the there and now and having the rules to behave appropriately at every stage.
Behind the scenes, you should be collecting, validating and integrating any data the visitor has shared with you, building up your knowledge of them to be able to provide the right response at the right time. Tools such as IBM Watson, using the underlying data, enable these processes and can manage these customer interactions so delivering intelligent customer engagement.
Arrow: This almost sounds like an anti-big data strategy?
Paul Daley: No, it is absolutely about big data but, having understood what actually adds value alongside all your other data, filtering it and then delivering it, via accessible datasets synchronised with the core Total Customer View, to tools to execute these interactions across email, web , mobile apps and social media. Creating these multi –dimensional data infrastructures to identify customers at every part of their digital journey is one of our core competencies at GBG.
Arrow: But nowadays aren't prospects fully aware that their data is being gathered? In many cases, they regard it as a quid pro quo for receiving low-cost or even free services. As long as they get something out of the interaction, do they mind?
Nick Earnshaw: That's true to a certain extent, but I think we've all had the experience of expressing the most fleeting interest in a company's website, only to be bombarded for months with irrelevant offers! The growing expectation is that data is used intelligently to add value to the customer. Brands that fail to meet these expectations will start to see customers refusing to allow their data to be used.
The tightening of consent and Companies having to justify every aspect of their use of the data is one of the key themes of the EU's General Data Protection Regulation.
Arrow: Good point, and from your viewpoint, how well do you think UK organisations are responding to the GDPR?
Paul Daley: They are getting there. We think GDPR will prove a positive in the long run. It will make organisations stop and think about what data they need, whereas historically they have collected data because it's there. They will need to have a clear purpose in mind. Being transparent and gaining the data subject's consent will be paramount.
It is also making organisations think about the quality of the data they currently hold. Our data audit report is proving particularly useful to many organisations helping them understand the state of their current data assets and how they can be brought in line with GDPR expectations.
Arrow: If the GDPR has raised the stakes, has this changed the way data and its management are regarded?
John Feenan: GDPR is having an effect on how companies gather, manage and use data. What we're seeing is that data is now being talked about in the boardroom, not just among IT teams or within the marketing department. That's an exciting development. It's now regarded as a real asset, appearing on the asset register alongside property and capital equipment.
However the real driver is the competitive requirement to use data to engage and ultimately sell more to customers. The digital world we live in means companies have to engage with customers in a much wider range of ways, often on the customer's terms. In so doing they have to be increasingly intelligent and effective within these interactions to acquire and retain customers' business. The Brands that will succeed in this environment will be those that harness the power of their data, enable it with the appropriate expertise and deliver effective sales and marketing campaigns through the growing range of tools and technologies now available to sales and marketing teams.
Next steps: