Added Friday 09 March 2018
Download the infographic Visit the
campaign page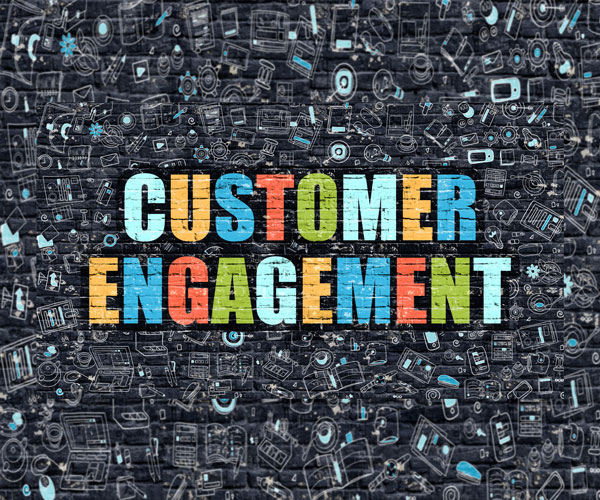 In the third of a series of articles around customer engagement from a marketing perspective, we talk to Customer Value Management specialists, CVM People.
Marketing Director, Kevin Tubb and Consulting Director, Steve Appleton explain why organisations need to re-evaluate how they plan and access talent when investing in their customer management ambitions, if they want to be certain of meeting customer needs and expectations, as well as maximising business value.
We all recognise that there's been a step change in the way that businesses engage and communicate with their customers. Would you say that the growing volumes of data and the number of digital channels is something that most marketing teams are embracing, or something that's proving a major challenge?
Kevin: The answer to that has to be both! Measuring and managing customer value is actually more achievable than it's ever been, for any type or size of organisation. And that's for a number of key reasons.
Firstly, there's more data 'out there' than there's ever been, thanks to digital, mobile and social channels, which means it's far easier to get to know your customers. Secondly, and primarily thanks to the Cloud, the cost of keeping this data is cheaper than it's ever been, and it's far quicker and easier to access than it's ever been too. In terms of computing power and data analytics, the cost is rapidly decreasing too, therefore what's actually possible is on a massive upward curve.
What this all adds up to is that companies can consume and process vast amounts of data and generate actionable insight at speed, which has to be a positive thing.
Steve: It also means that new start-ups and small businesses are now more able to compete on a level playing field with established brands that previously dominated the market. In reality, they often have an advantage in that they aren't held back by legacy technology and processes. The latest marketing technologies make it possible to consume and process vast amounts of data in real-time – acting on those insights to make well-informed decisions with customer value at the heart of them.
So that makes it sound almost easy, but there are bound to be major challenges along the way. In terms of customer expectations, what are the biggest changes that marketing teams need to consider and what challenges do they represent?
Kevin: We're obviously not suggesting that all this comes without it's challenges – life's never that simple! It's one thing to invest in the technology to make it possible, but actually unlocking the value of that investment needs another level of understanding and consideration entirely.
Steve: Customers are simply demanding more and more from brand experiences. They're generally happy to share data with you, but expect a lot in return. For example, over 70% expect the offers and information they receive to be personalised, and they also expect a consistent experience across different channels – whether they're interacting with a particular brand online or in store, for example.
Kevin: In terms of the challenge this represents for marketing teams, it's the fact that the information they rely on needs to be accurate, in-depth and instantly available, and then to be acted on in a consistent way in all the channels a customer could interact with a brand. That's the only way they can be both reactive and proactive in meeting and exceeding customer expectations.
And organisations are recognising this need by actively investing in digital technologies to try and gain and retain a competitive advantage. You've mentioned the importance of focusing on 'the art of the possible' – understanding what they can do now that they couldn't before. Can you explain a bit more about why that's so critical?
Kevin: Yes. As we've already said, the combination of technology advancements in digital, mobile and social channels have not only resulted in huge changes in the volume of data that's now available and the way companies communicate with their customers, but have also completely changed the way that customers behave and the expectations they have. Marketing teams need to take all those factors into account when developing and delivering their Customer Value Management strategies, which can prove a big ask for those that are used to a far more traditional approach.
Steve: Often organisations are putting a huge amount of thought into the processes and technologies that need to change, but not necessarily thinking at an early enough stage about whether they have the people in place to support these changes. Or perhaps they recognise that they don't have the right skills in-house, but don't know how to access the talent that they need.
Is it difficult to find the right skills to support the changes in technology and customer expectations? Should companies be looking to bring new people in, or training their existing teams to be able to get the most out of their technology investments?
Kevin: Sometimes it's simply a case of doing things in the right order – not panicking and being forced into making quick decisions that can prove extremely costly further down the line. For example, when organisations first start on this journey they need to make sure they have the right leadership in place. Paradoxically, at the start of a journey organisations often don't have the knowledge internally to know what they need, or what good leadership looks like. We've also seen even commercial people being led by the technology – not taking the time to detail and size the use cases that will add commercial and customer value, before committing huge levels of investment in new technology and skills. In both these scenarios, it would make far more sense to take a step back and bring in partners or skills on an interim basis to make sure the approach is set up for success from the start.
Steve: I completely agree. Whether it's a specific project that needs delivering or a need to bring new and different skills into the business, it should never be a snap decision. There are a complex set of things to join up – across data, CRM technology, customer strategy and operational delivery. It's tough for HR teams and generalist recruitment firms to know where to search for the right talent to support CVM strategies and in this space, hiring in haste can prove extremely costly to the business. The important thing is to work with a partner that understands what your business is ultimately trying to achieve and the process and technology you are investing in to make this happen.
Next steps:
Taking Digital Marketing to the Next Level via the Power of AI
18th April, 3pm