Added Monday 17 December 2018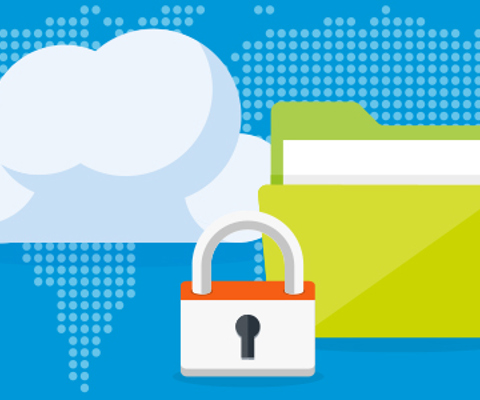 Paul Ranson, Commercial Director at the DOT Group, introduces a new, easier way to unlock the value in your data.
We hear daily about the commercial potential of incorporating innovations in AI and robotics to offer new services more efficiently. The use of robotics in the form of chatbots is already widespread.
But layering ground-breaking technology on top of an unsound data infrastructure is the quickest way to fail. There is no AI without a governed IA (information architecture).
Our mantra here at the DOT Group is that to maximise the returns from   your data, you must be able to know your data, trust your data and use your data to your advantage. To do without a robust data infrastructure  is to build your house on sand.
Stop the ROT
Typically, around 80% of the IT, business and operational data that organisations accumulate is unstructured. That is, it's unorganised and is typically held in silos across the organisation. Of this 80%, 60% will be ROT: redundant, obsolete and/or trivial.
This leads to escalating storage and management costs, heightened security and regulatory risk, and time to value stretching further and further into the distance.
It adds up to a very shaky foundation for AI or automation projects.
Let's look more closely at just one of those challenges – regulatory risk. How easy would it be for your organisation to respond within one month to subject access requests in compliance with the General Data Protection Regulation? Are you holding on to data that is essentially ephemeral, which is both expensive and contravenes the GDPR? How exposed are you to data breaches?
Similarly, what's the point of employing a data scientist to help you harness data-driven decision-making if they have to spend most of their time finding and cleansing data before they can do anything useful with it?
One study found that around 60% of time in analytics projects is spent on looking for the right data. Put it another way: that's three whole days out of the working week.
A window on your world of data
IBM Cloud Private addresses these challenges and has been designed with security at the CORE of its capability and functionality.
IBM Cloud Private for Data brings together the data you hold on-premise, in public clouds and in your private cloud.
It's a single, unified solution that takes only a day or two to set up. You've probably heard that before! But as a pre-loaded, pre-configured appliance, it genuinely contains everything you need to get up and running very quickly indeed.
Start small with small trials and then grow elastically. Add on all sorts of clever tools from the open source community, such as data and analytics microservices. Launch new applications for your user community.
IBM Cloud Private for Data empowers you to make sense of your data and monetise it. It allows you to capitalise on your data in a role-driven way through a user-defined interface. So a chief data officer, a data governance officer and a data scientist each has a personalised yet holistic view of the data held within and outside your environment.
In short, IBM Cloud Private for Data is today's agile, flexible alternative to the traditional monolithic data warehousing model.
Find out more about how the DOT Group does data at www.dotgroup.co.uk