Added Monday 17 December 2018 by DeeperThanBlue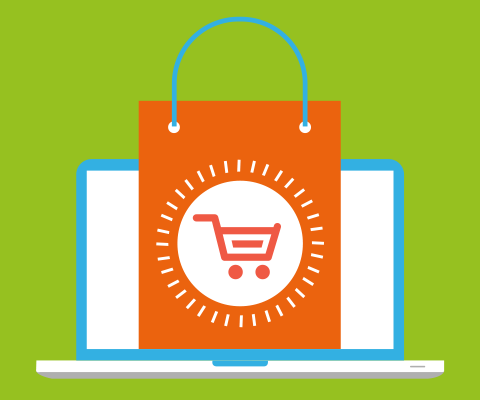 Digital eCommerce is more than allowing your customers to place an order via a website. It's about how your business can leverage other elements such as business intelligence and immediate responsiveness.
We caught up with Ian Fanning from Deeper Than Blue to get his thoughts on choosing the right platform.
In today's reality, consumers make their purchase decisions online and care less about where their purchase is made. They will share their unique purchase experience via social media, written blogs or review sites. They'll expect instant content replies that are personalised to them and for you to provide this type of experience is a challenge. It must be done in an efficient way via your eCommerce solution or you will struggle to keep up with the pace.
The key to solving these types of challenges is by selecting an eCommerce platform that suits your budget, type or size of business (for both now/future aspiration) and your audience. It can be a daunting experience and making a bad choice can cost your business huge sums of money and wasted time. As well as potential lost custom! Not ideal, to say the least…
5 Important factors to consider
Below are 5 important factors to consider (some of which may have never crossed your mind!):
Innovative Culture (keeping up with the pace of change)
The market changes rapidly and that rate of change is ever increasing so the decisions you make today will determine your future success.  Choosing a platform that only suits your needs for now, but has a lack of vision for the future, will only hamper your efforts to grow with the market expectation. Therefore, there are a number of significant trends within eCommerce, and depending on the platform you choose you'll have the functionality to help you with:
Artificial Intelligence or AI (Cognitive capabilities)– More than 80% of information is visible to IT systems or computers, and with the rise of AI, they are now beginning to understand and learn from it.
Predictive Analytics– This will help your business correlate real-time information with data about past interactions. Helping you provide personalisation and relevant content to your customers.  This turns your statistical analysis into predictable, actionable information.
iii. Personalisation – According to Gartner, by the end of 2018, 70% of eCommerce solutions will have moved to a personalised customer experience. Those companies will outsell others that don't move to this model, by at least 30%! Customers are less brand loyal and retailers need to work harder to keep their custom. So understanding them and their habits to providing tailored products and services is key!  A recent report by eConsultancy showed that there is a significant gap between what experience a customer wants and what experience they actually get.  It showed that, although 81% of retailers thought they understood exactly what experience their customers wanted, only 21% of customers thought they received the experience they wanted.
iiii. Mobile – Shoppers are increasingly using multiple devices to complete their shopping journey.  The annual growth of mobile traffic is increasing 53% year-on-year and accounts for between 50% – 60% of all traffic! Retailers must take care of their mobile traffic with specific and relevant journeys, or potentially lose their business for good.
iiiii. OMNI channel – As consumers continue to drive the experiences they want to make their purchases, retailers must be a step ahead.  One way to do this is to provide a shopping experience that is able to adapt to different customer scenarios.  This means allowing the customer to start their journey on their mobile whilst on a train but actually finalising their order at home on their laptop. To then collect the delivery in a store the next day on their journey home. By simply providing this type of experience, you will ensure that you are doing your best to keep them loyal. Something that is harder and harder to get in today's eCommerce environment.
Ecosystem Community
eCommerce platforms need an extended community of participants, both from a partner and user perspective.  Without these, you may be left in the cold when it comes to resolving issues or requiring additional help to overcome business challenges.  Look for platforms that have a good ecosystem of both technical and business contributors. As these will be invaluable to creating a fast and repetitive delivery model to take your business forward.  These ecosystems can help accelerate your time to market for functionality that may be unique. The more partners there are, the more choice you will have when trying to find the right partner for the job.
eCommerce Agility
Digital eCommerce is a journey and not a destination point. Those who succeed in it, embrace the journey and tailor it to best fit the type of business they have.  A platform that has an extensive roadmap of change planned, together with a good indication of what the road ahead looks like, is a great start when making your choice. For example, small increments of functionality released regularly, is much better than a small number of large annual releases. A good example of a vendor platform that releases enhancements regularly is IBM's WebSphere Commerce. This means that you as a user can be reaping the benefits earlier than your competitors may be.
Platform owners are increasingly using API technology to make it easier to use existing systems that you have.  These are key for customers that already have a number of partners that require data to be fed into your platform or need data out of it. The sensible approach to this is to understand what you have in place already and ensure an API exists. Or ask the platform provider to help you understand the amount of work required to implement the changes you will need to undertake.  The key message is to be agile, you need a platform that can be agile for you.
System Fit
It is likely that your business already has a website and plenty of existing product databases that you might want to integrate with an eCommerce solution. Is your choice compatible with your existing resources? Does it allow you to import your existing data?  We'd recommend it does. As it could save you lots of hassle having to change the system completely. Or entering a bulk of data into the web store's database.
Good eCommerce platforms provide you several methods to import your spreadsheets, reports and data from various other compatible systems.  Look for a platform that integrates well with other back-end systems.
Commercial Fit
When you start a business, your budget is going to be a limiting factor when deciding what services to acquire and discard.  All eCommerce platforms provide different services in packages. These packages vary in services according to the price you pay but since there are hundreds of platforms to choose from, you will find differences in services offered for the same price.
You need to ensure that there are various commercial offerings that will suit you as your business grows. For example: the percentage of your revenue might look attractive on the face of it but quickly becomes expensive if you are successful. Order line pricing allows you to grow quickly whilst managing your cost. It works well if you are small-medium business, with less than 10 lines per order. Then moving to a more fixed price service model when you are larger.
Conclusion
There are many platforms out there that will offer you a successful journey, but make sure that you understand what you are trying to achieve on your journey.  If you're able to share values, align your journey aspirations and ensure the commercial model works for both parties, then you will be choosing the right platform for you! 
The technical specialists at DeeperThanBlue can help you to make the right choice. If you'd like to know more, contact Ian using the details below:
ian.fanning@deeperthanblue.co.uk
07813 895209