Added Thursday 28 June 2018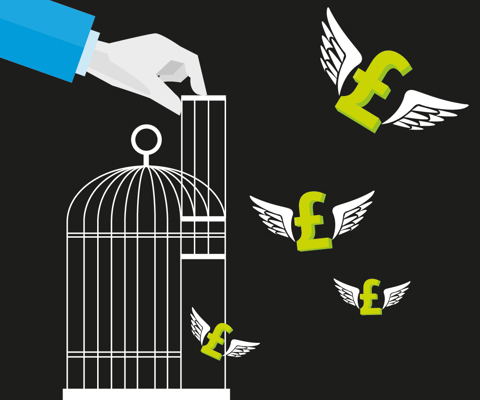 CFOs and finance teams are facing a host of new challenges as the drive towards digital transformation becomes ever more critical for organisations who want to gain and retain a competitive advantage.  And according to a 2018 report from the IBM Institute for Business Value, this is something that finance leaders are not only aware of, but actively seeking solutions for.
Unlocking the potential of digital: Digital Reinvention in finance, IBM Institute for Business Value
Finance teams are expected to provide the reports, insights and forecasts that will support the business in making strategic decisions, but unless the right technology is in place, this can prove to be a time-consuming and labour-intensive process.  Whilst most finance leaders are certainly interested in deploying analytics - with 90% having implemented analytics solutions to support their financial processes in the last 5 years - adoption is often at a far slower pace and less extensive than needed to keep pace with business demands. For example, only 40% have implemented analytics for management reporting, and even less for profitability analysis, financial planning and cash forecasting. And finance teams are still primarily using analytics to look backward rather than to make the future predictions that will support and accelerate strategic decision-making. (IBM Analytics White Paper, Finance Analytics: Seven hows and millions of whys)
What's the cost to the business if the finance team isn't digitally enabled?
The total annual finance function cost as a percentage of revenue has risen from 0.93% in 2014 to 1.37% in 2017, suggesting that there are serious inefficiencies that need to be addressed.  With finance teams spending only 20% of their time on collaborating with other business functions to support strategic decision making, there's little doubt that traditional financial reporting and planning methods are proving a major obstacle.  Spreadsheets, legacy ERP systems and multiple online analytical processing tools are reliant on manual processes and human interpretation, which means they simply can't keep pace with business demand in today's digital age.
In fact, only 14% of CFOs report that their finance functions are in an "optimised" technological state, with their systems capable of enabling data-driven decisions. And the challenge is only likely to get bigger, as the number of different sources and volumes of both financial and non-financial business data continue to grow, and the pressure to access and integrate this information to create new insights strengthens.
What's the future for finance?
To overcome these seemingly unsurmountable challenges, business leaders need to ensure that their finance teams are not left behind when it comes to digital transformation – using the latest technology to automate and accelerate some of the manual processes that are currently holding them back. 
According to the IBM Business Value study, those organisations that succeed in digitising their finance services and processes gain a significant advantage over their peers - reporting 80% better revenue growth and 74% higher profitability on average.
So, the potential return on investment is clear, but how do you go about gaining a digital advantage for your finance team and where should you start?
Taking the next step
Providing real-world examples and valuable insights, IBM's Report aims to answer the following key questions for business leaders who recognise the need for digital transformation within finance:
How can your finance team transform to drive process efficiency and effectiveness?
How can your finance team become more agile in its response to unexpected challenges and opportunities?
How can you make your finance workforce open and flexible enough to quickly embrace new ways of working and new strategic priorities?
How can your finance team enhance enterprise operations to optimise actions and improve customer experience?
How can your finance organisation strengthen data integration and enterprise insight to deliver enhanced financial performance?
You can download the Report in full here, or view the Infographic for an at-a-glance view of the key findings