Added Monday 10 December 2018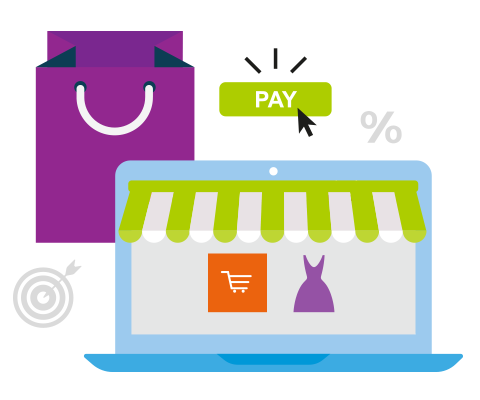 Facing fierce competition for their share of consumer spend, e-tailers and others with an ecommerce operation make a significant marketing investment around seasonal events such as Cyber Monday, Christmas and the Boxing Day sales. In the lead up, companies will generate demand with search engine optimisation, social media, pay-per-click and other digital techniques.
Jane Rutter, CEO of digital marketing agency Zeal, offers advice on keeping the momentum going and encouraging people to return to your website when there's no seasonal activity to grab their attention and drive online traffic.
No business can rely on big holiday promotions or run 'special' offers with heavy discounting week after week. The challenge is to convert visitors to your website, not just into a sale but into a customer.
Let me share with you some tips from the Zeal team…
1. The need for speed
It's a cliché because it's true: today's consumer wants it now and that applies to getting their hands on information as much as to the products they wish to purchase.
In today's digitally enabled world, the consumer is firmly in the driving seat and your competitors are only a few keystrokes away. So your website needs, above all else, to be fast. A sluggish, slow-loading website is the biggest turn-off for visitors.
2. A clear path
Your website must be easy to navigate with meaningful product categorisation and search functions designed to ensure the customer can cut to the chase.
Help them to find what they want, how and when they want it, without time-wasting clutter and distractions.
3. Be nice!
We all recognise a website that is so pain-free and seamless it's a pleasure to use. It all just works.
Here at Zeal, we focus a lot on 'micro-interactions'; that's the details such as the transition between pages, hover states and what happens when you click a button. It's about the little movements that bring a site to life and make a user want to be on it.
4. Keep your website in sync with your business
Does your website reflect reality? Do have the right information in the right place, with accurate product specifications? Are items offered as being available actually in stock? Are the delivery timescales you promise feasible for you and your fulfilment partners?
It all sounds so obvious, but many businesses still don't get the basics right. They raise the customer's expectations and generate demand, only to fail to deliver in every way. Even loyal customers will walk if this happens. You can only disappoint them so many times.
5. Get personal
One size does not fit all. Your customer wants content that reflects their preferences and their budget. Get that right and you're onto a winner!

At Zeal, we use Watson AI technology to help our clients personalise their content and show products that will be genuinely relevant to the user, based on their previous purchases and also their browsing history.
These are just some of the ways e-tailers and other online businesses can maximise opportunities when there is less reason for consumers to spend. To sum up, if you give visitors to your website an amazing experience on their first visit during one of the peak times in the retail calendar, you will vastly improve the chances of their coming back for more during the slower periods.
For more information, visit Zeal at https://wehavezeal.com/