Added Tuesday 24 January 2017
In today's digitally-enabled environment, customers have increasingly high expectations when they engage with retailers across different channels – whether it be in-store, online, or through a mobile app. With this in mind, we recently created a series of short, humorous videos that highlighted some of the key challenges that retailers are facing in this customer-centric world. This led through to a quiz, aimed at helping businesses to find out just how close they are to being 'Retail Heroes to their customers.
The results are in!
The campaign had a fantastic response, with more than 250,000 users engaging across LinkedIn and Twitter, and 37,236 video views.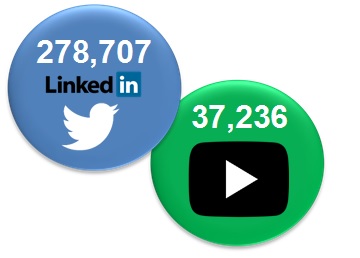 With such a high level of engagement, the quiz results made for interesting reading: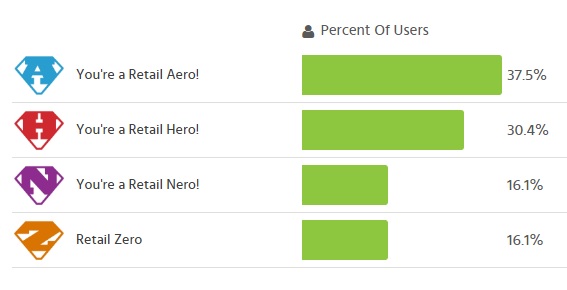 It was encouraging to see more than 30% of respondents reaching the status of 'Retail Hero'! These are organisations whose business has been optimised for ecommerce, making them true retail heroes. Their customers love buying from them – whether in-store or online – and their business teams are able to access rich data that keeps the business ahead of the competition at all times.
The biggest percentage of respondents however, fell into the 'Retail Aero' category. These are organisations that know their business needs to develop its digital channels to market to keep up with the competition, but currently have a number of holes in their strategy that are proving difficult to bridge.
From Trends to Traction
Whether already a Retail Hero or still on the road to achieving that status, there's always room for improvement and in today's digital world, there's certainly no room for complacency.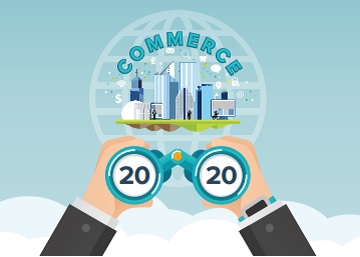 Helping retailers to stay ahead of the game by keeping abreast of where technology can take them next, leading global ecommerce consultancy, Salmon, is hosting Commerce 2020 – a business conference for digital commerce and strategy on 21st February 2017. Fronted by leading industry experts and retailers who are already heroes to their customers, you'll learn first hand how you can apply both knowledge and practice to your organisation.
With the theme "From Trends to Traction", the conference will explore the latest technologies, strategies and emerging trends that will impact the business world and how they can be adopted to support commercial growth and drive your organisation forward.
Click here to register your interest to attend the event
Places are limited, so don't delay if you want to secure attendance.
Prepare your business for the digital future
If you can't make the event but would like to explore the latest technologies and strategies in more detail, you can download a Forrester Report on how to prepare your business for the digital future.
Commissioned by Salmon and Rackspace, this study of 150 IT and business decision-makers outlines the state of digital strategy and execution in retail, consumer packaged goods (CPG), and business-to-business (B2B) companies and examines the key success strategies that separate the Digital Experts from the Digital Laggards.
The study found that the keys to becoming a digital expert are:
Focusing on the benefits to your customers, rather than on company process improvements
Consolidating digital knowledge from across the organisation into a centre of excellence (COE)
Defining clear KPIs to measure success and drive ongoing investment.