Added Monday 20 March 2017
Author: Simon Parkinson, Director of Operations and Solution Architecture, The Dot Group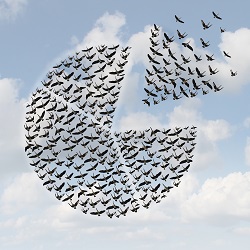 As any customer will be aware, IBM retired support for Cognos Data Manager (CDM) in 2016 – substituting the ETL functionality with IBM InfoSphere DataStage – their strategic, enterprise-class data integration technology. To support this change, they have provided existing CDM customers with the IBM DataStage Workgroup Edition, free of charge.
As DataStage provides significantly increased functionality and performance over CDM, this presents an opportunity for customers to move to a better solution at minimal cost. However, Cognos users understandably have concerns over the migration process.
Too much pain – not enough gain
Migrating from CDM to DataStage will take considerable effort and the fact is that most organisations have neither the time or resources available to make this a straightforward process. Data Administrators are also concerned about needing to learn a new tool, having become highly skilled in Cognos integration over a number of years. Without clear sight of the business benefits and return on investment that could result from migration, it's a risk and cost that many are unable to justify.
Can you afford to wait?
But how about if you view data integration as a key business enabler – helping to support strategic goals - such as the digital transformation that can get you closer to your customers, and data governance that can ensure compliance and mitigate business risk? Suddenly the cost of migration doesn't seem as significant as the cost of not migrating, presuming that DataStage can provide you with the platform you need to drive business growth.
Think about the 5 biggest data challenges your organisation currently faces – whether it be complying with the new General Data Protection Regulation (GDPR) or enabling predictive analytics in support of real-time decision making. Can you address these challenges effectively with your existing ETL functionality? If not, could DataStage provide you with the platform needed to implement these strategic changes more quickly and successfully – without the need to pay for new software?
And even if you still consider CDM fit for purpose today, as your BI environment grows and technology advances, will it continue to meet your needs? Having been officially 'retired', IBM will no longer be updating CDM with new functionality, so it's only a matter of time before organisations find that it's holding them back.
Migrating your CDM catalogue to DataStage is the most straightforward and affordable means of ensuring a solution that has the latest features and a clear roadmap for future updates. Unlike CDM, using DataStage as your enterprise development tool gives you the opportunity to create a 'single version of the truth', with the ability to cleanse, standardise and connect data sources in a straightforward way. As a product within the wider IBM InfoSphere suite, CDM also gives you direct access to solutions that will help you to better understand and govern your data.
Making the right move
With 20 years' experience in DataStage, The Dot Group has been able to draw upon this heritage to accelerate the speed of migration for our clients by anything from 45%, up to 70%.
Balancing risk and benefit with cost to make the right decision for your business is a complicated process, which is why we are offering a free, personalised 2 day assessment to any CDM customer that's contemplating investing in DataStage.
To find out more, please call (0)207 352 8423 or send an email to info@dotgroup.co.uk