Added Wednesday 21 June 2017
Interested in what this blog has to say? You can register for the upcoming expert webinar from Hayne here:
Author: Mark Cracknell ACA, Director and co-owner, Hayne Solutions
In the face of an uncertain political and economic climate, how can finance teams provide their organisations with the budgets, forecasts and planning needed to make the right decisions at the right time?
The reality is that many organisations are still heavily reliant on manual spreadsheets, which is having a huge impact on the speed and accuracy of financial planning. And although this is sometimes down to cost considerations, that's not always the deciding factor, with many individuals simply preferring to stick to the systems and processes they're already familiar with.
However, with trigger points such as the UK general election, Brexit and significant changes in legislation meaning that business leaders increasingly want to consider multiple budget scenarios when planning for the future, is the manual approach to financial management really sustainable?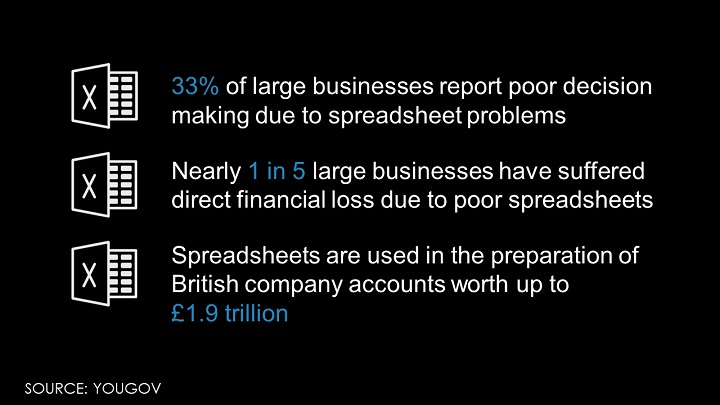 Answering the right questions at the right time
According to a recent survey amongst financial leaders, 70% would like to increase the number of planning cycles each year, or move to a rolling forecast, but reliance on manual spreadsheets, large and complex data volumes, and lack of time and resources prove too big an obstacle.
The pressure is coming increasingly thick and fast from the wider business to create multiple budget scenarios in support of planning and key decision making. Business leaders need to understand the financial implications of market changes as they happen – asking the 'what if?' question and utilising sophisticated, predictive analytics to answer with confidence.
According to research from the Aberdeen Group, successful organisation are far more likely to take a 'beyond spreadsheet' approach to planning, budgeting and forecasting:
They are more than twice as likely to have access to 'real-time' data
They are 40% more likely to be able to perform 'what if' scenarios and change analysis
They are 22% more accurate when forecasting revenue
So, in a business world where everything is time critical and change is inevitable, how can you deliver the certainty and elasticity that your organisation demands? And as having a business intelligence (BI) platform in place is becomes increasingly essential, how can you move to the next level of financial analytics without throwing away what you've already got?
Could cloud provide a solution?
Cloud has proved itself to be a great leveller for organisations of all sizes across all industries –making enterprise-class applications accessible, affordable and manageable for all. With enterprise planning systems such as IBM Cognos available 'as-a-service', the cloud makes it possible to respond to the speed of business change – scaling up or down to meet demands, without incurring unnecessary costs. However, whilst there are many reasons to consider SaaS delivery for Financial Planning solutions today, this won't necessarily be the right option for every organisation.
If you've already invested in a perpetual license for an enterprise planning system for example, it may make sense to consider hosting this business-critical software with a cloud service provider that can provide a fully managed service to deliver:
Cost efficiencies:
Less need for IT involvement, faster implementation times and minimal need for infrastructure investment
Investment protection:
Move your current software licences to a fully-managed cloud platform for improved performance, resilience, security and elasticity
Improved service levels:
Benefit from a single point of contact and escalation for all issues, whether hardware, software or user-related - freeing up your own IT teams to focus on more strategic initiatives
Faster time-to-value:
Accelerate fact-based decision making and in-depth analytics throughout the organisation – integrating data sources from across the organisation to gain a 'single source of the truth' on which financial projections and planning can be made with confidence
Where should I start?
Hayne Solutions is running an expert webinar on 27th September 2017 that will aim to answer all your questions about moving financial planning to the cloud.
You can find out more and register for the webinar here: