Added Tuesday 17 January 2017
In today's customer-centric, digital world, organisations are under increasing pressure to deliver a high quality service and experience at all times. Customer loyalty is a fragile thing and the internet, mobile technology and social media mean there are plenty of opportunities for people to go elsewhere if you get it wrong.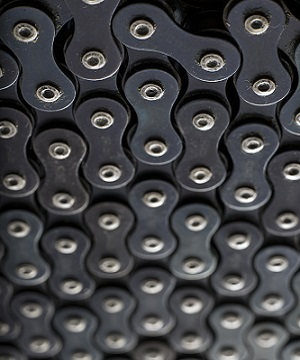 What's more, it's not just your own business that you need to keep a watchful eye on. Poor performance and service from 3rd party suppliers and partners can have an immediate, negative impact on your brand and bottom line – even when it's an issue outside of your direct control. To stay ahead of the game, you may also need or want to access external data sources as a means of knowing where the market is going, what the competition are doing and how customer expectations are likely to change as a result.
Given that IT teams are inevitably under pressure to reduce costs and ensure that the business remains profitable, innovating to improve the customer experience can seem like an insurmountable challenge.
Control costs whilst adding value
Flexible integration of the value chain is one of the ways in which organisations can make a significant improvement to their performance and, ultimately, their bottom line. Taking both internal and 3rd party systems in account, it's inevitable that different platforms and geographic locations will be involved, but forward-thinking organisations have the opportunity to make use of technology that will optimise the value chain, whilst still keeping tight control of costs.
The IT Insider spoke to Marcus Langford-Thomas, Chief Operating Officer at W3 Partnership, a leading provider of digital applications and services, to find out how using Application Program Interfaces (APIs) to integrate the value chain can have a positive impact on business performance, customer loyalty and the bottom line:
"The first step in integrating your value chain is to understand which areas need to be enhanced or extended to meet the business objectives. Ultimately, the process will almost certainly involve sharing information outside of the organisation – whether it be accessing public information such as the latest transport and weather news, or exchanging information directly will other companies in the chain. The key is to ensure that this can happen efficiently, accurately, securely and in real-time - which is where APIs come into play.
By its very nature, data is often duplicated, hard to get at, or difficult to interpret. Complex systems and data silos are almost inevitable, but APIs provide a pipeline that allows you to easily access and extract the data value – regardless of the technology or interfaces involved. As a result, real-time insight from both traditional and unstructured data sources can now be integrated into business processes, improving the flow of information within and beyond your organisation to the benefit of everyone.
There are 5 key benefits to creating and utilising well-documented, well-managed APIs:
Speed application development and ongoing innovation

Securely expose apps and data to mobile, Internet of Things (IoT) and hybrid cloud apps

Publish APIs to expand brand reach and drive innovation through collaboration

Enable new opportunities and business channels by monetising existing data and algorithms

Build a flexible platform for change, benefiting from and accelerating innovation within your value chain
As a word of caution though, organisations tend to have multiple core systems, applications and point-to-point integrations that are not well documented! This means integrating and connecting those legacy applications with modern apps can prove challenging.
Here are some key recommendations for those organisations considering value chain integration with APIs:
- Identify key areas in the value chain where adding seamless connectivity would clearly add value
- Identify functionality or data sources within your own organisations that would offer value when exposed to internal or external systems
- Identify partners that have unique capabilities or knowledge that could help you to drive new market propositions, choosing them with care to ensure that any APIs you integrate are of the highest standard
- Evaluate your existing IT infrastructure to fully understand the technical requirements associated with API development and ongoing support
- Consider the development of internal APIs as initial proofs of concept
- Start small, but design for future flexibility and scale
There is no doubt that APIs are transforming business relationships by enabling organisations to create joined up value chains, without the traditional need for in-depth negotiation and customisation of systems. They also allow companies of all sizes to tap into services such as cognitive computing and the Internet of Things (IoT), which would be too complex, expensive or time-consuming to manage in-house."
Webinar: Integration of the Value Chain

To help organisations understand how integrating the value chain can help improve business performance and the bottom line, W3 Partnership are running a webinar in conjunction with IBM, which will explore how to manage, organise and secure your APIs. Join the webinar on 15th February 2017 at 11.00am to find out:
What is the API economy and what can it do for me?

A customer case study within the value chain

Where has it worked before?
Click here to register and find out more
All participants will be eligible for a 1 day workshop worth £2000. This is an interactive, face-to-face workshop, facilitated by API management experts and designed to uncover your organisation's ability to design, develop and manage APIs.