Added Tuesday 16 May 2017
With customer expectations for an omni-channel retail experience at an all-time high, it may surprise you to know that according to a study by McKinsey, only 26% of digital transformation efforts deliver performance results above expectations.
eCommerce is often one of the areas where companies fail to make the grade and as a new study by Salmon highlights, only a small percentage (16%) of ecommerce leaders experience a 'pain-free' platform delivery process.
According to the same research by Salmon, nearly three out of four eCommerce Directors plan to switch their eCommerce platforms in the next 12-18 months, with one in three claiming they don't currently have the technology to cope with emerging trends. So, what's driving the current and future eCommerce platform choices for today's business leaders?
The following infographic summarises the results from Salmon's 2017 eCommerce Platform Research Report - a survey of senior professionals responsible for enterprise-level ecommerce implementation across B2C and B2B companies throughout Northern Europe.
DOWNLOAD THIS INFOGRAPHIC AS A PDF to share this resource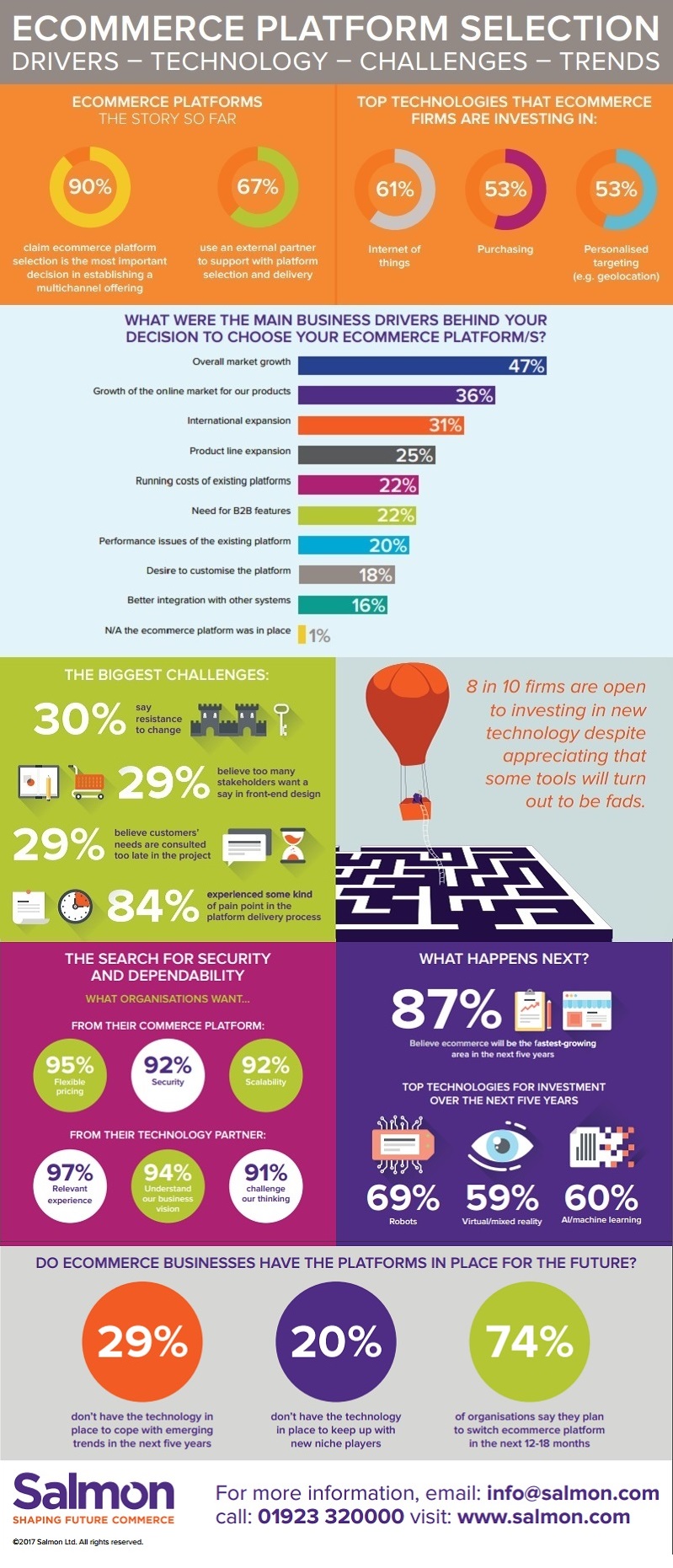 Want to explore this subject in more detail?
The Insider's Guide to eCommerce Platform Delivery highlights the issues that many businesses fail to address when implementing an eCommerce platform, helping to steer practitioners on a more effective path.