Added Tuesday 21 November 2017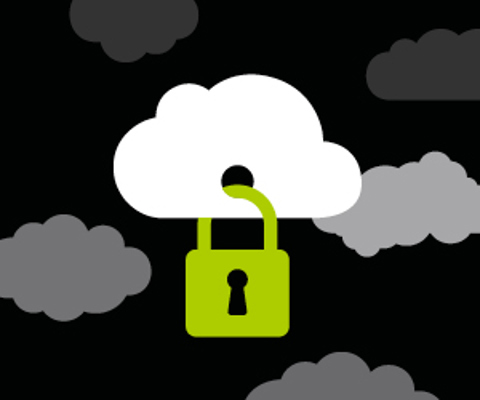 Public clouds have revolutionised enterprise computing, amply delivering on their promise of speed, ease and flexibility at lower cost. But for many organisations, big and small alike, the nature of their data makes moving to a public cloud a non-starter.
What if these organisations could secure all the benefits of public cloud computing minus the risks and drawbacks? As Duncan Alldis from IBM Cloud UK and Ireland explains, IBM Cloud Private makes this possible.
DOWNLOAD WHITEPAPER DOWNLOAD INFOGRAPHIC
The best of both worlds
Public clouds have gathered momentum in recent years. Today, companies such as Google, Amazon and Microsoft all offer their own tried and tested cloud services. However, for businesses operating in highly regulated industries or developing mission-critical applications data security is paramount. Their workloads, applications and data sets may be too sensitive (or too large) to make moving to a public cloud a viable option.
At IBM, we've listened carefully to our customers. We recognise that they want to exploit the advantages of a public cloud while retaining the freedom to store their data behind their own firewall in the datacentre of their own choosing, in isolation from other organisations.
Choice with consistency
In a major announcement at the end of October, we released a new offering that responds to these imperatives. IBM Cloud Private frees organisations to operate in a multi-cloud environment, where they can choose a cloud platform – public, dedicated public or private – that is fit for purpose for their particular workload, application or data set.
For developers, IBM Cloud Private creates an integrated on-premise platform, providing a private cloud environment where they can tap into a rich stack of familiar development tools and services. This empowers them to transform ideas into working code very rapidly indeed, helping to build a more agile business in the process, one that is quicker off the starting-blocks as market conditions fluctuate.
New containerised versions of IBM middleware are available through IBM Cloud Private, enabling organisations to optimise existing investments and modernise their applications to accelerate future innovation.
Our underlying philosophy can be summed up as 'Choice with consistency': IBM Cloud Private provides a secure environment that offers rapid deployment, scalability, ease of use and the elasticity of cloud.
Organisations have the flexibility to bring their data under their own management or to outsource its management to a third party, such as a trusted cloud infrastructure provider. Whichever option they choose, the data remains firmly under their own control, ensuring they can comply fully with increasingly stringent government regulations and/or industry standards.
This represents a significant evolution.
Next steps
Consider your own workloads, applications and data: could you entrust them with confidence to a public cloud?
It's possible you may not know the answer to that question, or perhaps you do but don't know the steps you now need to take. That's where IBM's ecosystem of partners and service providers is able to assist, as you will hear in this video.
If you do not have a preferred IBM partner and would welcome a conversation on how IBM Cloud Private could work for your business, please call 0844 858 8299.
You can learn more about IBM Cloud at ibmcloud.com.
DOWNLOAD WHITEPAPER DOWNLOAD INFOGRAPHIC