Added Tuesday 20 June 2017
Find out how you can address the 3 biggest challenges in data storage today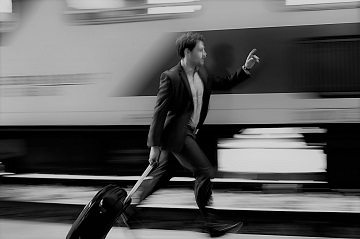 The rapid and unrelenting growth of data volumes poses a significant challenge for IT leaders today. Budgets are being cut or frozen across the board, at a time when the business has increasingly high expectations around extracting maximum value from data sources, to improve the customer experience and gain a competitive edge. There's also pressure to comply with ever-more stringent legislation around data protection, which further stretches budgets, time and resources.
So, if approaching the board with begging bowl in hand isn't a serious option, how can you make your storage infrastructure work harder to keep up with data demands?
The IT Insider spoke to Logicalis to see how they are helping organisations to address a number of key challenges:
"My storage systems are reaching capacity"
The obvious answer for some organisations has been to offload a number of datasets to the cloud, providing a quick-fix solution and infinite scale. Whilst this approach certainly addresses the capacity challenge and can prove a good solution for infrequently accessed backups and archived data, the cost of cloud storage will prove prohibitive as a universal solution for most organisations.
For most organisations, as much as 50% of the data they are storing will be duplicated, so this is an obvious place to start – de-duplicating to create valuable capacity, without the need for additional investments. Data compression is another great way of optimising storage utilisation – creating up to 5x more capacity. With less data processing and transfer demands on the network, there's also the added bonus of improved IT performance – a double whammy!
Essentially, it's a case of putting your datacentre on a diet – trimming down all the redundant and trivial data to ensure that it's not taking up valuable storage space, and archiving any data that no longer needs to form part of the daily backup routine. The ultimate aim is to create a lean, mean IT machine that can meet all the demands of a fast-growing digital business.
And when you do decide it's time to invest in additional storage infrastructure, justifying the business need won't be such a difficult task, having maximised the value and utilisation of existing investments. Logicalis offers its customers an 'Advisory Service', where our specialists operate as independent consultants and engage at board level to help senior executives interpret their business objectives, -aligning their core strategy with their data, people, processes and technology.
"I don't have the time and resources to keep pace with business demand"
Taking a software-defined approach to storage enables you to ensure straightforward, predictable and affordable solutions – automatically aligning available resources and retention policies with the value of the data being stored. Leveraging cloud-like capacity allocation techniques, you can re-deploy storage resources to make the best use of your existing infrastructure – shifting low-priority data onto the lower performance systems and retaining high-performance capacity for business-critical applications. With automatic data placement and management across storage systems, media and cloud, it's possible to reduce costs by up to 90%!
Software-defined environments also enable IT teams to rapidly deploy networking, compute and storage as and when required, for as long as required – assigning costs to the relevant line of business for increased efficiencies and financial control.
"I need to store and analyse big data volumes"
The question over whether your organisation can turn data into valuable insight that supports better and faster decision-making, almost always comes down to the state of your storage infrastructure, before you can even begin to consider advanced analytics.
This is where our Storage Assessment proves invaluable for customers, ensuring the environment is optimised to get the best possible results from any investment in data-dependent initiatives such as predictive analytics or cognitive computing.
Once your existing storage infrastructure is fully optimised, you can start to consider where new technology investments may be needed to improve performance or increase capacity. In today's business world where every second counts in the battle to gain and retain market share, it's no surprise that flash storage is the fastest-growing segment in enterprise storage, with 80% of IT decision makers already using or considering it. Flash is now an affordable solution for any size of business and delivering up to 50x better performance and 4x greater capacity, it's capable of driving a rapid and substantial return on your investment.
Next steps
To learn more about the Logicalis approach to data storage and explore how we can make your budget go further – freeing up valuable capacity and resources – visit our website at www.uk.logicalis.com
You can book a free assessment of your current storage environment by completing the online contact form