Added Tuesday 13 December 2016
Author: Nick Felton, Director at MHR Analytics
In our day-to-day business lives, we're all searching for answers that will help to drive future success and profitability. In fact, 50% of us work in a knowledge-intensive role, which relies on having the right information available at the right time, to make decisions quickly and effectively. No wonder then, that financial analytics is increasingly considered as critical to success, as business leaders realise that the collective bits of data on which their companies sit is a virtual gold mine!
Powerful business insight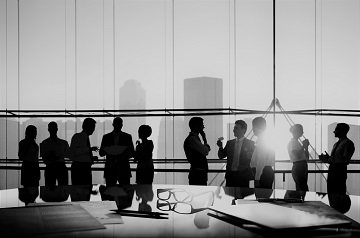 There's no doubt that data analytics can be a powerful tool for in supporting workforce decision making – gaining access to information that highlights skills gaps or hidden talent, or helps to boost employee engagement and the bottom line. However, according to the 2016 Global Human Capital Trends study by Deloitte, although 77% of companies believe that using people analytics is 'important', only 8% feel that their organisation is 'strong' in this area.
With direct people costs accounting for approximately 80% of an organisation's overheads, line of business leaders are under increasing pressure to ensure that the workforce is as productive as possible – carefully balancing the need for more resources with the cost of attracting, nurturing and retaining the right people. Yet, when it comes to strategic planning, budgeting, forecasting and reporting, a huge amount of time and effort is wasted on reconciling data between different areas of the business. For many organisations, the planning process is devolved across multiple departments and reliant on data held in spreadsheets. This means that information is not only slow to access, but also unreliable with figures skewed to suit different purposes. Workforce planning is exceptionally difficult under these circumstances, as decisions are being made and budgets set based on partial or inaccurate data.
Moving beyond spreadsheets
To make decisions that are based on fact rather than assumption or outdated information, your organisation needs fast access to reliable, in-depth data, which means going beyond spreadsheets. Whilst they're great for supporting personal productivity, spreadsheets are not well suited to large-scale, collaborative planning, budgeting and forecasting. The larger and more complex the spreadsheet, the greater the possibility that a small error will be repeated and magnified – compromising its value as a tool to support decision making.
Effective Financial Workforce Planning
To give those working in finance, payroll and HR confidence in the decisions they are making, they need instant access to up-to-date and accurate information from across the whole organisation – a single version of 'the truth'. Only then can they explore different scenarios effectively, such as the impact of an increase in the minimum or living wage, or how increasing the workforce will impact on both productivity and the bottom line.
As an example, we recently worked with Rotherham Metropolitan Borough Council (MBC) – an organisation that was typical in their reliance on spreadsheets from different teams to gather budgetary data. This was making workforce planning a particularly labour intensive and problematic process, with no single version of the truth available on which to base decisions. Having centralised their budget setting through a Financial Workforce Planning Solution, staff have been freed up to respond to management requests for information far more quickly. This has enabled more accurate scenario planning across the organisation – driving out huge savings in the process and gaining invaluable insight into future headcount costs.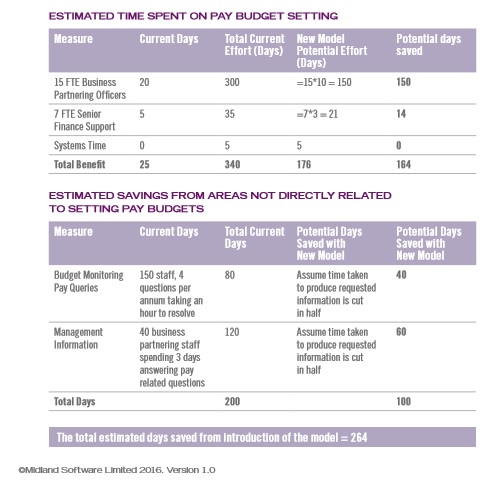 You can view and download a case study around this solution for Rotherham MBC here
Planning to succeed
Whether your business is looking to innovate and expand, or consolidate and save costs, having the ability to conduct proactive workforce planning is essential – collaborating across different lines of business to get the right people in the right place at the right time. The 3 essential components to achieving this are:
Accessing current, in-depth data analytics that are specifically tailored to providing support for the budgeting, modelling and planning process
Engaging users from across the organisation so that the strategic planning process is collaborative, proactive and thorough
Ensuring that workforce skills are always planned and optimised in line with business objectives – driving improvement and cultural transformation.
If you'd like to know more about developing a people-centric, strategically robust solution that can drive continuous cost savings, you can explore financial workforce planning solutions in more detail at the MHR website, or contact Nick directly by email at nick.felton@mhr.co.uk