Added Wednesday 16 November 2016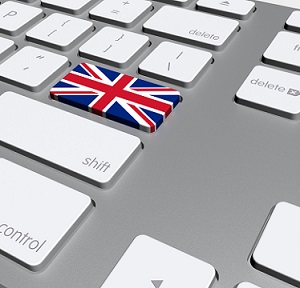 Following a recent speech in which Chancellor of the Exchequer, Phillip Hammond, stated that "The UK must be able to retaliate in kind against cyber-attacks", the government has announced the new National Cyber Security Strategy.
The warning came within a speech describing how the government plans to spend a previously announced £1.9bn sum on cyber security. Philip Hammond spoke of how "hostile 'foreign actors' are developing techniques that threaten the country's electrical grid and airports."
His speech also addressed ways to tackle cyber-scammers and defend businesses.
"If we do not have the ability to respond in cyberspace to an attack which takes down our power network - leaving us in darkness or hits our air traffic control system grounding our planes - we would be left with the impossible choice of turning the other cheek, ignoring the devastating consequences, or resorting to a military response," Mr Hammond said as he described the National Cyber Security Strategy in London.
"That is a choice we do not want to face and a choice we do not want to leave as a legacy to our successors."
You can watch The Chancellor's speech here:
In a recent BBC News interview for the Today programme, Sir Tim Berners-Lee, inventor of the World Wide Web, said that it was "absolutely right" that the government was concerned about the issue.
"Whether it's script kiddies sitting in their garages or it's a state actor - clearly we've seen the internet can be attacked and has been attacked in all kinds of different ways", he told the Today programme. "The United Kingdom needs to have a strong but responsible and accountable police force, and [cyber-intelligence agency] GCHQ needs to have the tools to be able to defend us and defend the open internet".
You can also watch this report from 5 News to find out more about the government's strategy:
What should business leaders be doing to help combat cyber security?
Speaking about the National Cyber Security Strategy announcement, Richard Horne, Cyber Security Partner at PwC, thinks the UK is leading the way with cyber initiatives. '
A recent PwC study found that UK organisations doubled their information security budgets last year, spending £6.2 million on average. But despite this being over one and a half times more than their global counterparts (average £3.9 million), it's concerning that they still aren't seeing the return.
"The government cannot protect the UK alone. Businesses must understand the cyber threat their organisation faces and take strong protective action themselves", said Horne in a recent interview. "Nearly a fifth (18%) don't know how many cyber attacks they experienced last year and 17% don't know the likely source of the security incidents they faced."
Horne believes that the cyber security strategy is not just about having more budget. UK organisations need to take a more strategic approach to how they spend their increased budgets before they will see a real improvement in security posture.
You can download a PwC report titled 'Moving forward with cyber security and privacy' here, which explores how organisations are adopting innovative safeguards to manage threats and achieve competitive advantage in a digital era.