Added Wednesday 17 August 2016
With the global cloud security market expected to grow by more than 50% in the next few years (Markets and Markets) and IDC predicting that more than 33% of all security will be delivered via SaaS or hosted in the cloud by 2018, The IT Insider posed some key questions to Scott Murphy - Head of Cloud in the UK for IT Distributor, Arrow ECS - about why Cloud Security is proving so popular with IT and business leaders today:
The Cloud Security market is clearly growing, but when is SaaS the right model for security solutions and which are best suited to the cloud?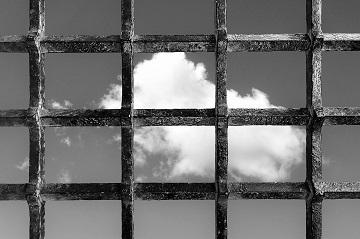 "There's no question that some security solutions are better suited than others to the SaaS model. More complex solutions such as Security Information and Event Management (SIEM) systems for example, where management services are also included, are perfect contenders. Only larger organisations will be able to withstand the overheads needed to recruit and retain the specialist resources that are needed to leverage a SIEM platform, so outsourcing at least some of the requirement makes perfect sense for the majority.
It's not just the more complex solutions that are perfect contenders for SaaS though. Take something relatively straightforward such as spam filtering, for example. This isn't something that you will necessarily want to do on your own network, due to the amount of bandwidth it takes up. Often, it makes more sense to contract a third party to carry out this on your behalf, so the unwanted content never needs to touch your own systems"
What are the main issues that organisations tend to raise when considering cloud security solutions?
"SaaS is too expensive!"
"A Gartner survey revealed that the majority of companies who buy SaaS do so because they believe it will ultimately save money. In other words, whilst outsourcing security requirements may seem expensive at first glance, it can still be significantly cheaper and more effective than taking a DIY approach.
Employing full time staff is expensive – particularly when they are highly skilled, in huge demand and need continuous investment in their expertise to ensure their knowledge stays bang up to date. How confident are you that without outside help, you can recruit and retain the specialist skills you need whilst also keeping the right technology, policies and processes up to date?"
"We're worried about security"
"Of course you are worried about security – everyone is. However, whilst concerns about how secure your data will be in the cloud are inevitable, working with a Cloud Solution Provider can bring security benefits that you are unlikely to experience with on-premise solutions. Access to advanced layers of security, the most up-to-date, leading-edge technology and the highest level of specialist expertise and support are all key benefits that may well outweigh any concerns."
"I want to be able to control and customise our security software"
"Many organisations have particular needs and will want to be able to adapt software to work specifically for the way they do business. Whilst this used to be an issue, most SaaS apps today are designed to support an element of customisation through APIs. Each request will obviously need to be addressed on an individual basis, but SaaS is rarely a one-size-fits all solution and should allow some degree of flexibility to cater for the specific needs of different customers and verticals."
How do I get started?
"Talk to your IT Solution partner about how they can help you to use a combination of in-house and outsourced cloud-based services to ensure your organisation's security stays up to date and effective.
If you would like advice on finding a suitable Cloud Solution Provider, Arrow ECS can help to put you in touch with a partner that can deliver the service and support you need."
Contact the Cloud Team at Arrow on 0800 983 2525 or email arrowsphere.ecs.uk@arrow.com