Added Monday 04 January 2016
When it comes to cyber crime, we're all in it together
Author: Tom Baylark, Head of Business Development at Integration Systems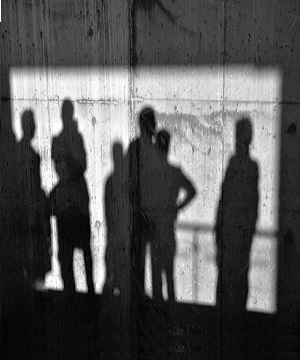 Worried about cyber security? Join the club! Whether you're a large enterprise or a small business, the number and sophistication of attacks against your business is growing all the time, with the speed of change in cyber crime showing no sign of slowing down.
There's a common myth that only high profile organisations are targeted, but according to the latest Symantec Intelligence Report (October 2015), small companies are also at significant risk, with almost 20% of attacks directed at the very smallest organisations (< 250 employees).
So, the reality is that cyber criminals see every organisation as a potential target, putting IT Security leaders under more pressure than ever to identify and rectify potential threats at the earliest opportunity.
Have you got good posture?
Very few organisations have the ability to not only build, but sustain a good security posture. It's not only a case of putting the right technology, processes and people in place initially, but then ensuring that all these things change dynamically to stay ahead of the threat landscape.
Complexity is one of the biggest problems that organisations face with their current approach to security, with multiple point solutions making it a difficult and time consuming task to monitor the entire information ecosystem. Even with the right monitoring in place, it's still only part of the solution needed to protect against the latest security threats. Let's face it, you don't want to build a wall, only to leave the gate open, so taking a more holistic approach to your security posture is essential. Being proactive in exposing vulnerabilities and finding the path to remediation before they can be exploited, is now an essential part of any security strategy.
How can you afford to stay up to date?
It's almost impossible for most organisations to withstand the overheads needed to stay up to date with today's security threats. Investing in an integrated solution, leveraging an enhanced Security Information and Event Management (SIEM) platform, is almost certainly the most effective way of protecting an organisation. Research from the Ponemon Institute showed that amongst those organisations that had already taken this step:
Almost 70% replaced an average of 6 separate point solutions with a single SIEM platform
80% recognised the value of their investment within just 1 week of deployment
79% reduced the amount of time spent on investigating potential threats
Mind the skills gap
Even with a SIEM system in place though, recruiting and retaining adequate specialist security resources in-house can prove extremely difficult and expensive – particularly for SMBs. There's a recognised and growing global skills gap for cyber security expertise – so much so that the UK has recently unveiled the world's first 3D virtual skyscraper – designed to find, test and recruit new cyber security talent at an early age.
The answer is to find the right partner, with the right skill sets to complement your own expertise and resources – using a combination of in-house and outsourced services to ensure a comprehensive and effective security posture.
Partners in cyber-crime
Whilst outsourcing your security requirements may seem expensive at first glance, it can still be significantly cheaper and more effective than trying to do it all yourself. From Penetration Testing to explore the vulnerabilities you're exposed to today, to deploying a SIEM system that will give you a consolidated and intelligent view of what's relevant and poses the biggest risk to your organisation, to maintaining the integrity of mobile devices to enable workplace productivity. How confident are you that without outside help, you can recruit and retain the specialist skills needed, plus keep the right technology, policies and processes up to date at all times?
Integration Systems has developed its InSafeSM integrated framework of enterprise security solutions by leveraging industry leading technologies and services from more than a dozen providers – delivered to customers through an affordable OpEx model. Any SIEM environment requires constant tuning, care and attention if it's to continue delivering proactive and actionable threat intelligence, which is why we're constantly adding new functionality and finding new technology partners whose industry-leading solutions can be integrated to support our clients' specific security needs. For those clients choosing the Managed Services route, our Security Operations Centre operates 24x7x365 and is staffed by experts with decades of cyber security experience, giving clients access to leading security expertise, without the cost of retaining specialist resources in-house.
Whether you choose to find your own solutions and specialists, or work with an organisation like Integration Systems who has done all the legwork for you, battling cyber crime simply isn't something that can be done effectively in isolation. We're all in it together and partnering is essential to success.
You can find out more about Integration Systems' InSafe Managed Security solution here
Download the Executive Guide to Security Intelligence thought leadership paper here