Added Monday 26 September 2016
From a retailer's perspective, cloud commerce solutions offer a big advantage over traditional enterprise software – accelerating the once lengthy process of purchase, deployment and upgrades. Along with speed to market comes flexibility and scale, making it an attractive option in 'total cost of ownership' terms. Despite the obvious benefits though, the challenges and concerns that come with a cloud model also need to be clearly understood and addressed.
An online survey by InternetRetailing looked at the importance of cloud service models to retailers and what's attracting them or holding them back from investing in cloud.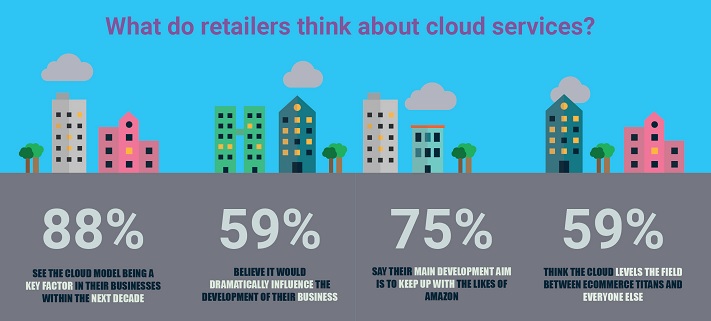 Trust is often the biggest issue, with Board level decision makers lacking the knowledge to feel confident in making the bold transition from CapEx to OpEx spending, despite what their IT team may be advising. They also need to be convinced that they will be partnering with a trusted cloud service provider that can help to 'future-proof' and secure their investments. The beauty of the cloud however, lies in the fact that wholesale infrastructure changes aren't necessary, with organisations able to trial a new application far more quickly and cost effectively than previously possible, before deciding whether to make a longer term commitment.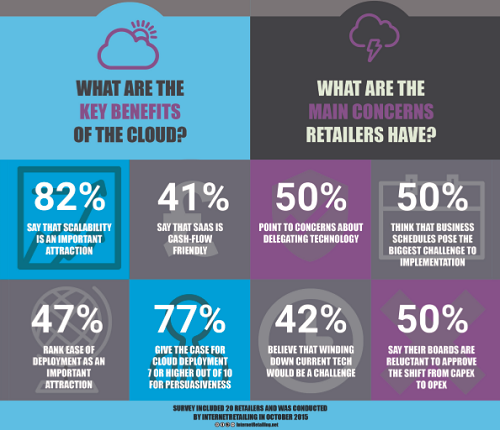 So, how is this working in the real world?
The IT Insider spoke to Chris Booker, Sales & Marketing Director at DeeperThanBlue, about how they helped one particular client to benefit from cloud adoption:
"Vaillant has been setting new standards with innovative products for the heating market since the early 1900s, from the original water heaters to pioneering the 'combi' boiler over 35 years ago. Today, they're continuing to innovate with renewable technologies and developing systems which utilise sustainable sources of energy. 'Thinking ahead' is central to their business culture, so they were open to the idea of utilising cloud services from the start.
One big issue that Vaillant wanted to address was ensuring that they always received payment for parts and services - taking that responsibility away from the engineers so that they could focus on the job in hand. We developed an application for Vaillant using IBM's Bluemix Hybrid Cloud solution, which provides a fantastic environment for us to help customers experiment with new product and service offerings – quickly and cost effectively. The new application integrates with Vaillant's call centre system and customer database - allowing call centre staff to allocate a standard call out fee to an authorised payment card before the engineer's visit. Once the work is completed and compared to the customer's guarantee, payment is only taken if the work falls outside the limitations of the guarantee.
The turnaround for this project was just 6 weeks, followed by an initial pilot scheme and then roll-out to around 90 call centre operatives using the applications to handle just over 30% of Vaillant's 320,000 annual transactions."
Andy Naylor, Service Commercial Manager at Vaillant, commented:
"We couldn't fault the execution of this project in any way, the development and implementation of the application has gone more smoothly than we could ever have imagined, and it looks fantastic too. It does exactly what we want, and as a result it is already having a positive effect on our bottom line."
To find out more, visit http://www.deeperthanblue.co.uk, call 0114 399 2820 or email info@deeperthanblue.co.uk