Added Tuesday 11 October 2016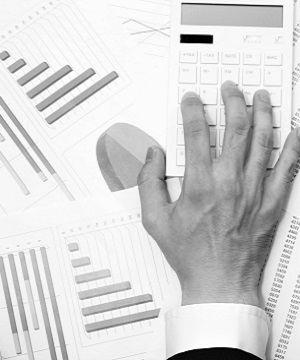 Data represents a huge opportunity, but also one of the biggest challenges, to organisations today. With the right insight at their fingertips, business users can be sure of making the right decisions at the right time – improving and accelerating business results. For those organisations that still rely heavily on spreadsheets for their reporting, planning and forecasting however, gaining any kind of meaningful insight is a slow, inefficient and unreliable process.
Whilst the majority of organisations recognise the value of BI and performance management applications, they are often considered too complex and expensive for the majority. This is where Cloud comes into play - putting BI within reach of any size of organisation. Not only does a SaaS solution take less time to deploy so your business can start to reap the benefits more quickly, but simpler, self-service access for business users takes the pressure off the IT team. You also gain the flexibility to scale user capacity up or down, in line with business demands and changing market dynamics.
Meeting the strict requirements for compliance and security remains the biggest obstacle for many organisations when considering cloud solutions, but the latest statistics and research from the likes of Gartner suggest that your data is actually more secure in the hands of a cloud service provider, than it is when managed on your own private network!
DFS is one organisation that recognised the value in delivering more in-depth data analytics to employees - enabling faster and more confident decision-making that is driving a significant cultural change:
Download the DFS Case Study to explore its BI solution in more detail
How can your business benefit from BI?
Having worked with DFS as its BI solution provider partner, The IT Insider asked Assimi8's Head of Business Development, Will Boyle, to share his top 3 tips for organisations looking to drive deeper data analytics within their business:
Be flexible:

Choosing a solution that gives you the flexibility to deploy either on cloud or on-premises, makes it easy for you to scale your analytics to meet changing business needs. You also need to choose a solution that offers the right kind of analytics and reporting options for your business – ensuring you gain the right insights at the right time to optimise decision-making.

Build your business case:

Making a strong business case for a BI solution should be straightforward. Streamlined reporting processes and more informed decision making will have an immediate and positive impact on productivity across the organisation, meaning that the solution quickly pays for itself. Ask your IT partner to help build and present the case for BI within your business.

Pick your team wisely:

Ensure you get full buy-in for the solution across different lines of business by setting up a dedicated financial planning and analysis team. They will not only help to ensure the implementation runs smoothly, but will also become 'cheerleaders' for the huge benefits that deeper analytics can deliver across the organisation. Working with an experienced IT partner like Assimil8 will also ensure that you have access to all the specialist support you need when identifying, deploying and managing your BI solution.
Assimil8 is a market leader in business analytics, financial reporting, planning and forecasting, and data warehousing. You can explore Assimil8's solutions in more detail through its website or contact Will Boyle directly by emailing will.boyle@assimil8.com