Added Tuesday 12 January 2016
There's no time for complacency. Disrupt, or be disrupted.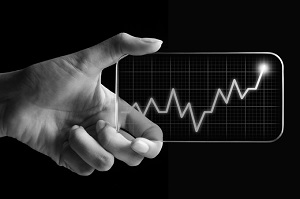 Over the last 5 years, 'digital disruptors' have all but destroyed some businesses and the pace of disruption is accelerating, with the rapid advancement of technology making it cheaper and faster than ever to introduce new business models. When the world around you is changing so rapidly, you either need to change with it, or risk getting left behind. The majority of organisations recognise this, but in a recent KPMG survey of almost 4000 technology leaders across more than 30 countries, whilst 66% of CIOs saw digital as genuinely disruptive with 62% expecting to face disruption within the next 2 years, only 27% already had an enterprise-wide digital strategy.
The upshot is that there's no time for complacency. Innovation demands that technology enables ideas to be generated and tested more quickly – either failing fast and with little impact in terms of resource, risk and cost, or actioned and scaled rapidly when an idea proves successful. So this puts new pressures on the IT team to facilitate transformation by providing services to the business that:
1. Focus on Innovation
The majority of IT teams still focus approximately 70% of budget on existing operations, with less than 10% of a typical budget spent on emerging technologies. Successful 'Disruptors' on the other hand, employ technologies such as analytics, mobility, gamification, cyber security, 3D printing and cloud to:
Build better products / services, enhance sales channels and expand customer touch points
Establish stronger customer relationships through predictive analytics around buyer behaviour
Get to market faster and with greater impact and scale than previously possible.
2. Match technology to business use case
Forget a 'one size fits all' approach to your IT. Innovative organisations ensure that technology matches the business use case – enabling the translation of new ideas rapidly and at minimal cost into new applications that either fail fast or can scale quickly.
3. Embrace and prioritise thought leadership
IT teams need to become technology innovation partners for organisations that embed thought leadership throughout the business, creating a sense of urgency for change and innovation. There's simply no time or space for complacency in today's fast-paced market.


What's really turning the business world on its head though, is the fact that it's no longer the biggest and strongest that will survive and prosper. Many of the clearest examples of digital disruption have been achieved by small, start-up operations, such as Uber, Spotify, Airbnb and Square. Technology enabled these organisations to take an idea based on a clear customer need, then quickly develop the right product or service to meet that need. Single mobile apps enabled them to start with a relatively simple product to get to market quickly, then improve the app with more sophisticated features as people started to use and appreciate it.
The adoption of Cloud Services enables even small organisations to allocate their IT budgets more strategically – lowering IT costs, reducing the time to provision IT services and increasing the ability to meet SLAs. Not only are the benefits and returns on investment instantaneous, but they accelerate as organisations move from using Cloud in an ad-hoc way to an optimised approach.