Added Wednesday 14 December 2016
Business cases for investment in disaster recovery (DR) are notoriously hard to justify. It's all about risk mitigation, so anything you can do to reduce upfront investment costs and long-term contractual commitments is obviously going to be appealing to your board and key stakeholders. Cloud DR solutions support this and more. They provide low cost of entry, they are subscription based, and you can expand or contract the solution as required.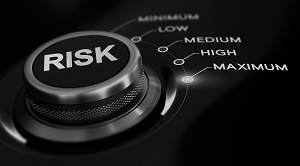 Public cloud-based disaster recovery as-a-service (DRaaS) can be a particularly attractive proposition for budget-conscious and resource-constrained SMBs - reducing the demands on datacentre space, IT infrastructure and IT resources. This leads to significant cost reductions, enabling smaller companies to deploy the level of DR protection that was previously only found in larger enterprises.
It's not exactly a 'no brainer' though, with security topping the list of questions to be answered for most organisations. And even if you can feel confident that your data can be stored. transferred and accessed securely in the cloud, do you have the bandwidth and network capacity available to redirect all users to the cloud, should the need arise? If you plan to restore from the cloud to on-premises infrastructure, can you be sure that the restore will happen quickly enough to avoid significant business downtime? Let's face it, incidents rarely happen at a 'convenient' time, so even if your data recovery process is tried and tested, would it still meet recovery time objectives should you need to call it into action in the middle of the night, for example?
Take the hybrid road to recovery
For those organisations that are serious about maintaining service levels in the event of unforeseen circumstances, a different strategy is needed. It's for this reason that an increasing number of organisations are choosing to take a 'hybrid' approach to data protection and disaster recovery – integrating the management of backup and DR services into core storage management tools and services. By adding service management automation and orchestration to the data backup and recovery process, it's possible to combine the flexibility of the cloud with the security of local, on-premise control.
According to a recent report by Gartner:
By 2020, 30% of organisations will leverage backup for more than just operational recovery (e.g., disaster recovery, test/development, DevOps, etc.), up from less than 10% at the beginning of 2016
By 2019, 30% of midsize organisations will leverage public cloud IaaS for backup, up from 5% today
By 2018, 70% of business and application owners will have more self-service control over their data protection services, up from 30% today
By 2018, the number of enterprises using the cloud as a backup destination will double, up from 11% at the beginning of 2016
Recovery isn't just about data
We spoke to Joe Mayhew at Silverstring about their cloud-based application, Predatar, to help understand the key benefits of taking a hybrid approach to data protection:
"The biggest issue facing IT teams today is how to protect data effectively at a time when volumes and varieties are growing so rapidly. From both a cost and management perspective, this is a huge challenge for organisations to address.
The fact is that your disaster recovery strategy should be focused on recovering service levels, rather than data. Hybrid data protection enables you to meet recovery time objectives effectively – tiering different applications and data by business priority so that essential services are back up and running first. Orchestrating management of the DR process in this way delivers clarity and complete peace of mind.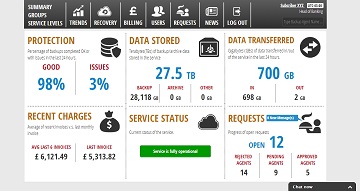 Our Predatar solution provides capacity analysis to help contain data growth, as well as optimising the data backup and recovery architecture. It also provides a clear, single-pane-of-glass view of the performance and cost of data recovery – giving you a simple means of addressing any board-level or stakeholder concerns. Predatar focuses on reducing complexity throughout the management process, with quick-fix knowledge to help resolve administrative issues and easy access to historical data to enable trend analysis within your data protection environment. Essentially, Predatar increases productivity, reduces costs and transforms an organisation's data backup and recovery platform into a hybrid cloud utility service. As a result, data protection is more transparent and predictable, more flexible and easier to manage."
You can find out more about Silverstring's Predatar solution at www.silverstring.com/predatar or contact them directly at info@silverstring.com