Added Monday 08 February 2016
Capturing value from data is a business problem, not an IT issue
Optimising the value of business data through analytics is a major challenge for organisations today, but all too often, the IT team is left to manage the process from a technical perspective – only to find that the output is too complicated or not trusted enough to be used at an operational level. Key to success is engaging leaders across the business throughout the process – ensuring that they fully understand and appreciate the true value of data as a strategic business asset. According to research from the IBM Center for Applied Insights, the struggle is worthwhile – with the potential to deliver a significant return on investment across every industry.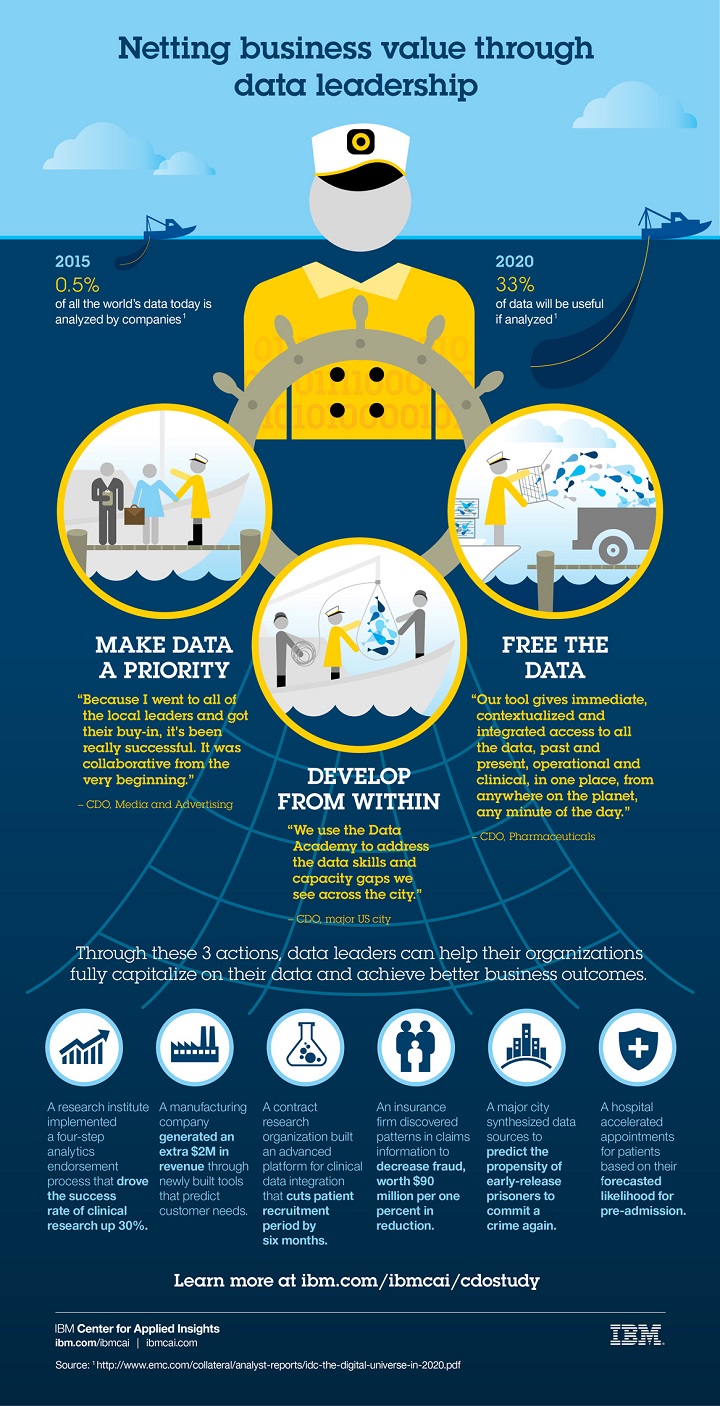 You can download and read the report in full here
How does this work in practice?
In a December 2015 article, McKinsey Research reported that gaining a 360o view of the customer through analytics capabilities allows marketing and sales teams to make more precise decisions more quickly – cutting down on guesswork and wasted resources. For example:
Asian Telecom company: Using cloud based analytics to gain insight from point of sale data has enabled them to improve shop floor layouts and schedule staff more effectively – attracting more customers and significantly increasing market share.
Retail Bank: Data analysis highlighted that first time home buyers were more likely to abandon the online mortgage application process part way through. As a result, the Marketing Department, Call Centre and IT Department collaborated to initiate live mobile or web chats with first-time customers after a certain period of inactivity – helping to significantly reduce the rate of incomplete applications.
US Hospitality company: Using real-time customer data analysis to highlight any major decline in bookings for critical customer segments – enabling the marketing team to respond with tailored and targeted offers to boost sales, rather than applying mass discounts that could have a negative impact potential revenue.
Collaboration is key to success
The organisations that will succeed in unlocking the value in their data for competitive advantage are those that collaborate across different lines of business to achieve the best possible results. Investing in the right analytics technology is only part of the solution and the IT Team can only deliver results if the rest of the business buys into the strategic importance of data and its impact on the bottom line.